Andrea Sneiderman faces eight new charges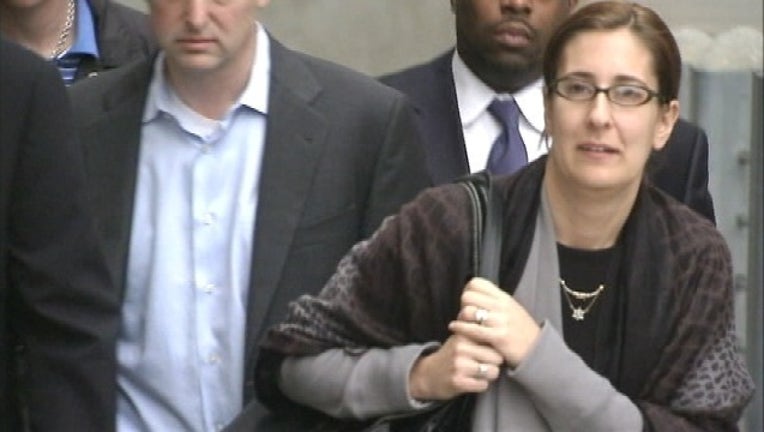 article
A DeKalb County Grand Jury re-indicted Andrea Sneiderman on Tuesday, and she now faces eight new charges in connection to murder of her husband Rusty.  Sneiderman is accused of taking part in the murder of her husband outside their son's Dunwoody daycare center in 2010.

Sneiderman faces seven counts of perjury, four counts of making a false statement, and one count each of malice murder, felony murder, aggravated assault, hindering the apprehension of a criminal and concealment of material facts.  In the previous indictment, she faced charges connected to racketeering and insurance fraud which have been dropped. 

The new indictment goes on to say that Sneiderman did willfully conceal and destroy evidence of Hemy Neuman's guilt in the murder of Rusty Sneiderman.  Neuman, her former boss, was convicted of murder in the case last year and sentenced to life in prison.  At that time, Andrea Sneiderman publicly denied any wrongdoing, saying she was not romantically involved Neuman, as documents and witnesses have alleged.

In new legal documents, another picture has emerged.  It was filed by the attorney for Hemy Neuman's ex-wife, Ariela, and is in response for a subpoena asking her to produce documents that may bolster Andrea Sneiderman's defense.   Sneiderman's attorney is requesting diaries, calendars and even documents relating to the life story rights of Ariela Neuman. 

Ariela Neuman's attorneys claim the effort is unreasonable and oppressive, calling it a height of hypocrisy, and referencing a taped jailhouse conversation between Andrea Sneiderman and her friend Joseph Dell.  In that conversation, Sneiderman allegedly made reference to actress Sandra Bullock as a possible choice to play her in a movie. 

The parties involved in the case are under a court-imposed gag order, and are unable to comment on the new documents.