Advocates call for paper ballots in Georgia amid FBI review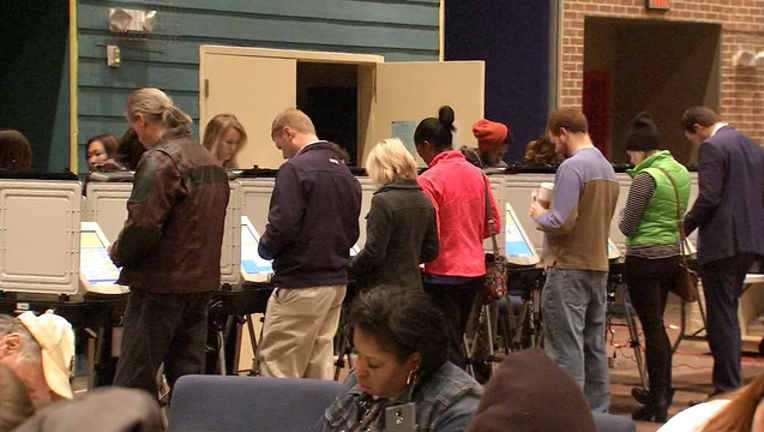 article
ATLANTA (AP) - A group of technology experts said Tuesday that Georgia's top elections officials should stop using electronic voting machines as the FBI reviews a suspected data breach.
Secretary of State Brian Kemp and Kennesaw State University this month confirmed a federal investigation focused on the school's Center for Election Systems. The center tests and certifies Georgia's voting machines and electronic polling books used to check in voters at polling locations. Employees also format ballots for every election held in the state.
The center isn't part of Kemp's office or connected to its networks, including Georgia's database of registered voters maintained by the secretary of state's office. The Atlanta Journal-Constitution first reported the investigation into the suspected cyberattack.
In a letter to Kemp on Tuesday, 20 technology experts and computer science professors affiliated with the national Verified Voting organization said paper ballots will preserve voters' confidence in the results of an upcoming special election to fill Georgia's 6th District congressional seat. The letter said using equipment maintained by the center while it is the focus of a criminal investigation "can raise deep concerns."
The vacant seat was formerly held by Republican Tom Price, who now serves as secretary of the U.S. Department of Health and Human Services. Georgia law requires a so-called "jungle primary" in special congressional elections, and more than a dozen candidates will compete on the same ballot in the April 18 election. The top two vote-getters, regardless of party, go to a June 20 runoff.
Verified Voting, which closely tracks voting systems used throughout the U.S., and other advocacy groups have long expressed concern with Georgia's reliance on voting machines. Barbara Simons, chairwoman of the nonpartisan organization's board, said paper ballots allow voters to ensure their choices are correct and create a trail if there are any questions about the results. It also lets officials do a hand count of the physical ballots, she said.
"Under the circumstances, the only prudent thing to do is make sure voting is done in a secure fashion," Simons said. "This should not be a partisan issue. Republicans and Democrats both care about secure elections."
Kemp's spokeswoman declined comment Tuesday. A spokesman for the U.S. attorney's office in Atlanta said he had no new information about the investigation.
According to the Pew Research Center, nearly half of registered voters in the U.S. live in areas that use "optical-scan ballots," which require voters to fill in bubbles or make other marks on paper ballots that are read by scanners.
Georgia election officials from both political parties have staunchly defended the state's electronic voting technology since its statewide rollout in 2002. Officials have argued that the machines aren't connected to the internet or networks and counties use locks and other security measures to prevent any direct interference that could affect an election's outcome. Officials also frequently cite the role of Kennesaw State's Center for Election Systems, which tests each machine and other equipment before it can be used in an election.