Adoption law update lingers on Georgia lawmakers' last day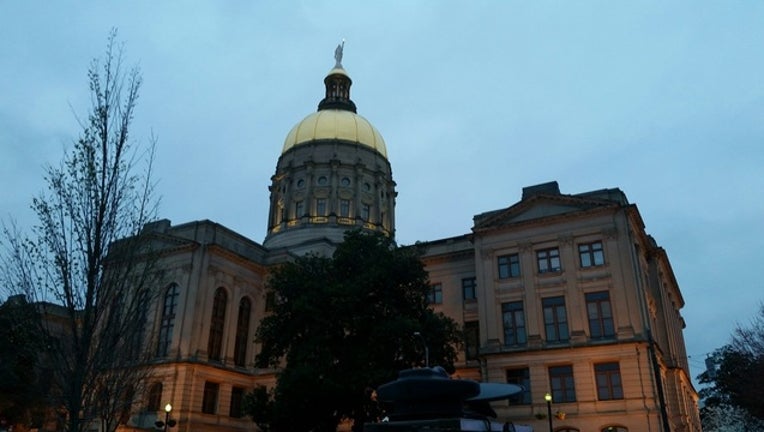 article
ATLANTA (AP) - Changes to Georgia adoption law that proponents call long overdue await a final vote entering the General Assembly's final day on Thursday.
Conservative lawmakers added a "religious freedom" provision for private adoption agencies two weeks ago, forcing last-minute legislative maneuvers that could still send the bill to Gov. Nathan Deal's desk.
Adoption attorneys worked with the bill's sponsor, Marietta Republican Rep. Bert Reeves, for two years to craft the 100-page bill.
Bill supporters knew opening that portion of state law to changes was a "calculated risk" and could draw faith-based amendments from conservative lawmakers, said Melissa Carter, executive director of the Barton Child Law and Policy Center at Emory University. They thought updating the 1990 law was worth it.
The highly technical measure makes dozens of changes to adoption law, painstakingly setting out requirements for birth parents, adoptive parents and other parties.
"Adoption is a beautiful way to expand or create a family, but there's no question it's also a process that makes people feel vulnerable," Carter said. "These procedural things may seem sterile, but it all matters to getting that family legal security and honoring the decisions made by everyone involved."
Democrats and Republicans in the House unanimously voted in favor last month, and supporters hoped they had dodged any changes that would mire the bill in political debate. Then a two-page amendment created another milestone in Georgia's years-long debate over whether to give people whose religious beliefs clash with state and local laws added legal protection.
After Deal vetoed a 2016 bill granting broad protection to people claiming that state or local governments burdened their religious freedoms, GOP leaders in the General Assembly said they were prepared to leave the debate behind.
A small group of Republican senators, though, have tried to attach similar conditions to other bills since January. One of those efforts succeeded two weeks ago as the Senate Judiciary Committee considered the adoption measure.
"When you have a group that has a mission statement that is meeting a need in a community, then we should do all that we can to ensure those needs are met and to encourage that," said state Sen. William Ligon, R-Brunswick, as he introduced the change.
Ligon's change sought to allow private adoption agencies getting state funding to refuse referrals from the state based on religious faith and other priorities. Seven Republicans on the committee voted in favor.
Deal, who worked on the last adoption law update as a state senator, immediately called for removal of the amendment. National and Georgia-based gay-rights advocacy groups also joined the push, asking supporters to flood Senate members with calls and emails.
But the amended bill remained in committee.
Seemingly fed up on Tuesday, House members hastily added the original text of the adoption bill to another proposal dealing with juvenile courts around 11 p.m. Leaders lifted a chamber rule giving members one hour to review such changes.
A unanimous House vote sent the new bill directly to the Senate floor, reviving its chance to pass on Thursday.
House Speaker David Ralston, R-Blue Ridge, said he hopes the move will "take politics out of this."
"This is not about politics, this is not about posturing," Ralston said. "This is about doing the right thing by children."