Act of Kindness of Trooper Who Helps Homeless Man Caught on Camera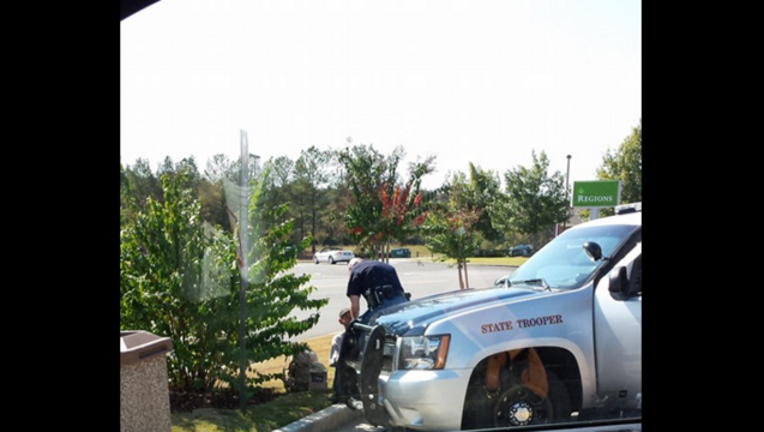 article
BIRMINGHAM, Ala - The kindness of an Alabama state trooper to a homeless man was captured by one local woman who used the power of social media to spread the awareness of good deeds.
Jenny Gilmore Reed of Alabaster, Alabama shared her photo on her personal Facebook page about Alabama state trooper, Justin O'Neal.
"The trooper walked up to me and I was in tears and told him what I thought he did was amazing," said Reed. "I told him that he was a hero and thank you for everything you do."
The trooper told Reed that he spotted the man in Tuscaloosa and stopped to ask him where he was going. The man told the trooper he was trying to get to North Carolina. "The trooper told me that he offered to take the man as far as he could," said Reed.
Reed said the trooper told her the homeless man hadn't eaten in three days and that is why they stopped at the McDonald's.
"I posted the photo on my Facebook page and called several local affiliates about the story because I wanted to give Trooper O'Neal the recognition he deserves. He went above and beyond and he did not have to do that," said Reed.
"It touched my heart to witness this kind act from the State Trooper. I have always had respect for public servants but he just raised the bar."