Accident clogs traffic for hours on I-285/I-20 in DeKalb County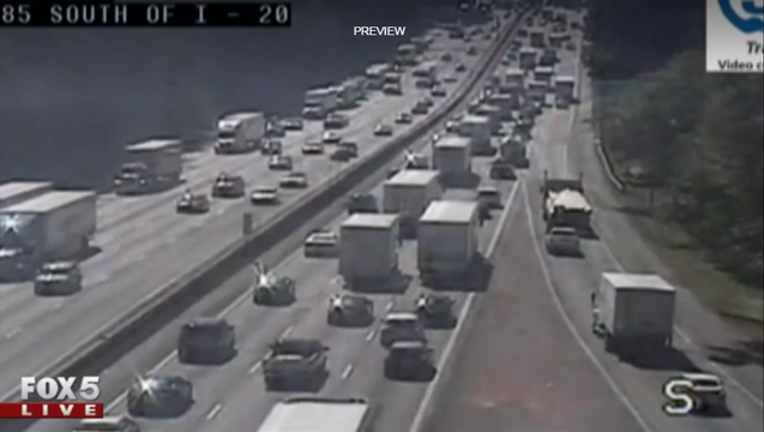 ATLANTA - An accident involving a tractor-trailer and a car with entrapment closed all lanes on Interstate 285 southbound near Interstate 20 for several hours, according to DeKalb County Police.
There was no access to I-285 south from I-20 for about two hours starting around 2 p.m. Drivers experienced long delays well into the afternoon. Traffic was backed up to Memorial Drive, as well as I-20 eastbound and westbound.
The cause of the accident is under investigation.