11-Year-Old girl's break-up text goes viral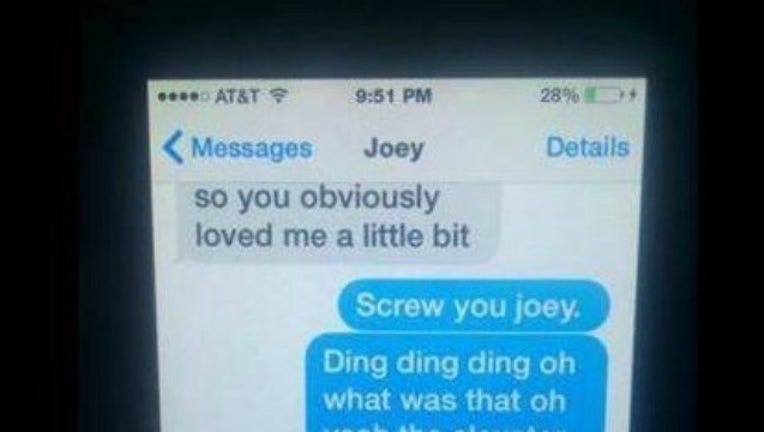 article
(WTXF) TEXAS--A middle schooler is quickly becoming an internet sensation for the break-up text she sent her boyfriend.
It starts when 11-year-old Katie Nickens, of Texas, learns her beau (now ex-boyfriend) Joey went to the park with another girl and she decides it's time to end the relationship. Katie's 17-year-old sister Madi decided to share the break-up burn with the world on Twitter. Madi posted screen grabs of the conversation between the two on her Twitter page and it became an instant hit online.
In one message she says, "Ding ding ding oh what was that oh yeah the elevator cause your (sic) not on my level".
It seems everyone is in her corner, even creating memes of the text.
See the hilarious text messages above.