Home prices could drop through 2023: Zillow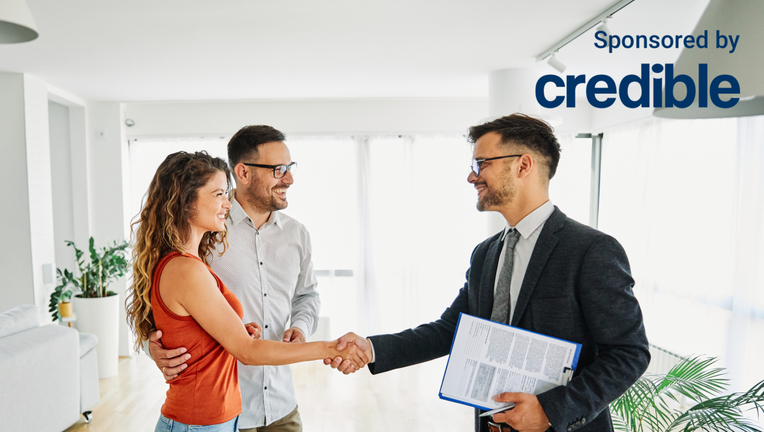 article
Following a highly volatile housing market in 2022, some experts have said they believe home prices could fall through 2023 before seeing sustained growth in the following years. 
Home prices are expected to decline by 1.6% through this year, according to a panel of economists and housing experts polled for the Zillow Home Price Expectation (ZHPE) survey. 
"The majority of experts are now predicting an outright decline in U.S. home prices in 2023," Pulsenomics founder Terry Loebs said in a statement. 
However, the panel also projected that home prices could bump back up at an average rate of 3.5% per year from 2024 to 2027. In addition, Zillow predicted home values would grow by only about 0.2% throughout the year, according to its latest in-house forecast. 
If you're interested in becoming a homeowner, it can help to shop around for suitable mortgage rates. Visit Credible to compare options from different lenders at once, without affecting your credit score. 
Auto and home insurance shopping increases after 2022 drop
Will mortgage rates drop in 2023?
Declining mortgage rates at the beginning of the year led some experts to anticipate that a surge of homebuyers would jump back into the market. But in February, rising mortgage rates dampened that optimism. 
In fact, the average rate for a 30-year fixed-rate mortgage increased throughout February and into March, according to Freddie Mac data.
Looking forward, however, some experts have predicted rates will begin to fall again after the first quarter of 2023. 
In fact, 63% of experts on Zillow's panel said they expected that in the next three years, 30-year fixed rate mortgages will be at their highest in Q1 2023. Meanwhile, 22% said they expected rates would peak in Q2 and 6% or less predicted rates would peak in subsequent quarters. 
"Falling rates are far more helpful for affordability than falling home prices, at least at the scale of recent movements," Zillow said in its report.
If you're trying to find lower mortgage rates, it can help to compare your options. Visit Credible to get your personalized rate in minutes.
Mortgage insurance premiums on FHA loans to be reduced in March
How a recession could affect home prices, mortgage rates
Home prices could drop drastically during a major recession, as seen in 2008. In fact, the largest home price crash in recorded history happened during the Great Recession when year-over-year home prices declined by 14%, according to research by CoreLogic. 
During a recession, demand could drop because potential homebuyers may be hesitant to make major financial decisions in times of economic turmoil and uncertainty over job security, according to real estate company UpNest. This trend may lead to home price declines.
But it's important to note that the Great Recession was directly tied to the housing market, UpNest reported. In contrast, the COVID-19 recession in 2020 saw increases in home prices, caused by mortgage rates sinking to near-historic lows – which increased demand – and a low supply of available homes.
Year-over-year home price increases peaked at 19.3% in July 2021, according to data by the Dallas Federal Reserve published in December 2021. Plus, pandemic-related government stimulus increased household income for many American families. 
"During the pandemic, large transfer payments that included stimulus checks and extended/expanded unemployment benefits boosted household incomes," the Dallas Fed said in its report. "As a result, household incomes and housing demand did not collapse when unemployment spiked to a seasonally adjusted 14.8% in April 2020."
Since then, many COVID-19 stimulus efforts have expired and the Fed has indicated it could keep raising interest rates to lower high inflation. Some economists have said such aggressive monetary tightening could lead to a recession. 
"An economic downturn is likely in the U.S. as most economic indicators currently point to a deceleration at the minimum and/or probable contraction," First National Bank of Omaha (FNBO) said in its 2023 Outlook report. "Aggressive Fed monetary tightening and higher interest rates may negatively impact economic growth."
A recession could have some impact on home prices and the overall housing market. 
"We expect the economy to go into a mild recession this year, and with that a cooling in home prices and lower mortgage rates, which should help affordability conditions and bring a gradual recovery in housing activity," Joel Kan, Mortgage Bankers Association (MBA) vice president and deputy chief economist, said. 
If you're interested in becoming a homeowner, you may want to shop around for the best rates. Visit Credible to speak with a mortgage expert and get your questions answered.
Job growth spikes push Fed toward more aggressive interest rate hikes
Have a finance-related question, but don't know who to ask? Email The Credible Money Expert at moneyexpert@credible.com and your question might be answered by Credible in our Money Expert column.