Americans pulled nearly $100B out of bank accounts as SVB, Signature Bank collapsed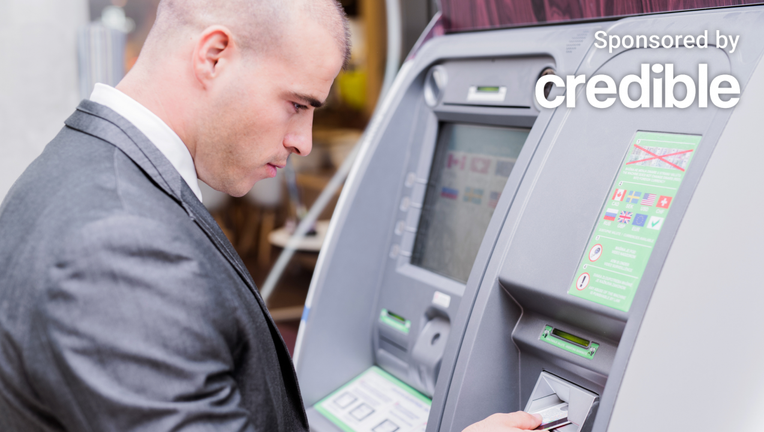 article
Amid the collapse of Silicon Valley Bank (SVB) and Signature Bank, Americans withdrew $98.4 billion from their bank accounts on a seasonally adjusted basis, according to Federal Reserve data. 
The outflow took place during the week ending March 15 and reduced total deposits to $17.5 trillion, down from $17.6 trillion on a seasonally adjusted basis, the data showed. In particular, small domestic banks saw outflows of $120 billion and foreign institution deposits dropped by $45.1 billion, according to the Fed's seasonally adjusted data. Meanwhile, large domestic bank deposits increased by $66.6 billion on a seasonally adjusted basis, according to the Fed. 
But the banking industry was already facing challenges before the banks collapsed. In fact, total U.S. bank deposits declined year-over-year in 2022, according to data released by the Federal Deposit Insurance Corporation (FDIC). That was the first time bank deposits declined since 1948, The Wall Street Journal reported.
Moreover, recent banking closures have raised fears about a widespread banking crisis and recession, according to Fannie Mae. 
"Recent events may act as the catalyst that tips an already precarious economy into recession, primarily via the combination of tighter lending standards among small and midsized regional banks and weakened business and consumer confidence," Fannie Mae's Economic and Strategic Research (ESR) Group said in a statement.
If you're concerned about the direction of the economy, you could consider consolidating high-interest debt into a personal loan at a lower rate. Visit Credible to get your personalized rate in minutes.
Credit card debt increased to record $931 billion: Here's how to pay debt quickly
What caused SVB to fail?
Sixteen percent of U.S. adults moved their money as a direct result of the SVB and Signature Bank closures, according to a survey by Morning Consult. After those closures, other banks were also on shaky ground.
The global bank Credit Suisse was taken over by UBS after its shares tanked following the SVB and Signature Bank failures. Shares of the Germany-based Deutsche Bank also fell, sparking worries of default, despite the fact the bank was believed to have adequate reserves, according to one report. 
But while interest rate hikes can put pressure on banks overall, institutions like SVB faced specific challenges, one analysis suggested.
SVB's clientele was largely based in the tech sector, an industry that saw massive success in the early days of the pandemic as interest rates fell to near zero, according to an analysis by the center-right think tank American Action Forum. At the same time, SVB saw major deposits and invested many of the proceeds in long-term Treasurys, assuming interest rates would remain steady, the American Action Forum reported. But the Fed increased interest rates throughout 2022 and into the beginning of 2023 to fight high inflation. 
"The bank did not effectively manage the interest rate risk of those securities or develop effective interest rate risk measurement tools, models and metrics," Michael Barr, the Fed's vice chairman for supervision, said in written testimony.
In addition, the tech sector lost more than $7 trillion in 2022, according to the American Action Forum's analysis. 
"SVB customers began to pull their deposits from SVB in order to meet their liquidity needs, and SVB needed a fast fix to cover this shortfall," American Action Forum said in its analysis. "Selling its long-term Treasury bonds before they matured, at such a terrible market price, was the warning sign to SVB's venture capitalists that balance sheet liquidity was dire, sparking a bank run."
House Financial Services Chair Patrick McHenry called the one-day $42 billion pull-out, "the first Twitter fueled bank run."
But even though the federal government took specific action to minimize the fallout from SVB and other institutions, consumers at FDIC-insured banks have deposit protection for up to $250,000 per insured account. 
If you'd like to lower your monthly payments, you could consider paying off high-interest debt with a personal loan at a lower rate. Visit Credible to speak with a loan expert and get your questions answered. 
Recession fears rise: More than half of Americans say they'd lose evereything
How does FDIC insurance work? 
The FDIC covers up to $250,000 per depositor, per insured bank, for each account category. These are the FDIC-insured categories:
Checking accounts
Savings accounts
Money market accounts
Certificates of deposit (CDs)
Cash management accounts
Money orders and cashier's checks
Because FDIC coverage can span multiple accounts, it's possible for someone to have more than $250,000 worth of coverage. For instance, someone can have a checking account at one FDIC-insured bank and a saving's account at another. Together, this person would qualify for $500,000 in FDIC protection. 
The FDIC reimburses eligible accounts within a few days after a bank has closed, usually by the next business day, according to the FDIC website. The organization does this by either opening a new account for depositors at another insured bank with the insured amount, or issuing a check for the insured balance. 
The FDIC was established in the 1930s to protect consumers from bank closures. This year, that has included SVB and Signature Bank. In 2020, regional banks including Ericson State Bank (Nebraska) and The First State Bank (West Virginia) also failed. However, "since the start of FDIC insurance on January 1, 1934, no depositor has lost a penny of insured funds as a result of a failure," the FDIC website says.
If you're struggling in the current economy, you could consider paying off high-interest debt with a personal loan at a lower rate. Visit Credible to speak with a personal loan expert and get your questions answered.
Americans may deplete more than half their pandemic era savings by end of 2023: Goldman Sachs
Have a finance-related question, but don't know who to ask? Email The Credible Money Expert at moneyexpert@credible.com and your question might be answered by Credible in our Money Expert column.