Kennesaw's 'Shanty' celebrates 10 years of tasty BBQ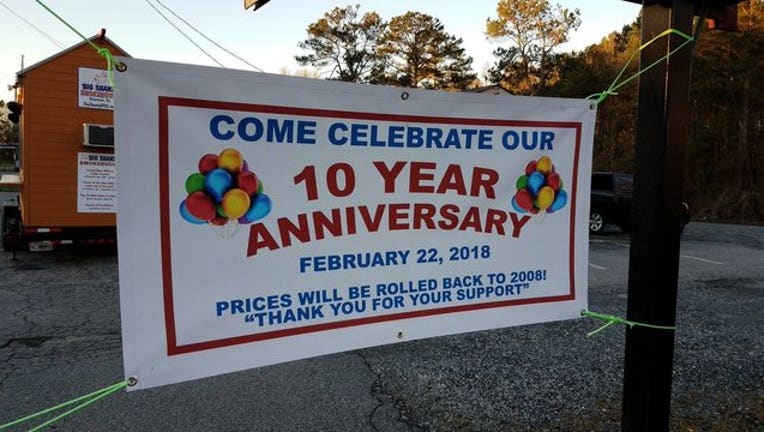 KENNESAW, Ga. - It all began when a man named Chic Dillard saw a building in Kennesaw and thought it would make a good BBQ spot.  Little did the rest of us know that over the next ten years, that chance sighting would make our lives a much tastier experience.
%INLINE%
This month, Kennesaw's Big Shanty Smokehouse is celebrating a full decade of cooking up some of the best-loved BBQ in North Georgia.  The restaurant was founded by Mr. Dillard just two months after he spotted the "shanty" for rent in December of 2007, and Dillard recruited his wife and daughter to help in the eatery's operation.  Over the past ten years, Big Shanty Smokehouse has won several awards for its menu, which includes Brunswick stew, smoked pork and salmon, beef brisket, and ribs.  Located at 3393 Cherokee Street Northwest in Kennesaw, the Smokehouse is open from 11 a.m. to 8 p.m. on Tuesdays through Thursdays and 11 a.m. to 8:30 p.m. on Fridays and Saturdays.
Good Day Atlanta's Paul Milliken is never one to turn down some BBQ, not to mention a big anniversary party.  So he spent the morning with the Dilllard family at Big Shanty Smokehouse finding out why the restaurant's been a local favorite for ten years.