Kayak classes offer 'cool' way to see Georgia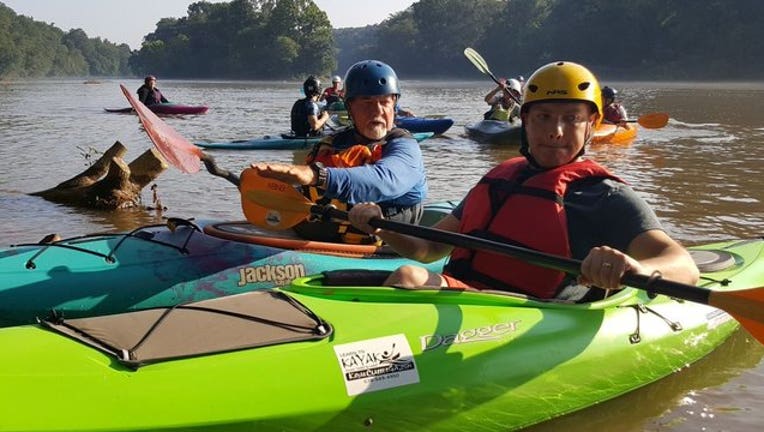 article
SANDY SPRINGS, Ga. - There are a lot of incredible "hidden gems" to explore here in the Southeast, and many are accessible by car or hiking. But there are others that require a journey of a different kind, and that's where Kayak Classes of Georgia comes in.
App users: View full article here
%INLINE%
John Miller heads up Kayak Classes of Georgia, created for people who've always been interested in kayaking but need a little help getting started on the water. Beginners can take the all-day Basic River Kayak Class for $125 per person, with instructors certified by the American Canoe Association.
All necessary equipment is provided at these classes, and students will learn river safety, padding basics, and controlling boats in Class I and II rapids. Miller and his crew also host several guided trips through the year, paddling through places like Tennessee's Hiwassee River and Okefenokee Swamp Park at the Florida-Georgia line. These meetups are for both more experienced kayakers who want to explore, and novices who feel more comfortable paddling in a group and who don't own a boat.
Good Day Atlanta's Paul Milliken spent the morning with John Miller and some of his fellow kayakers, getting a lesson in paddling on the Chattahoochee River.