I-75 south metro express lanes in last phase of construction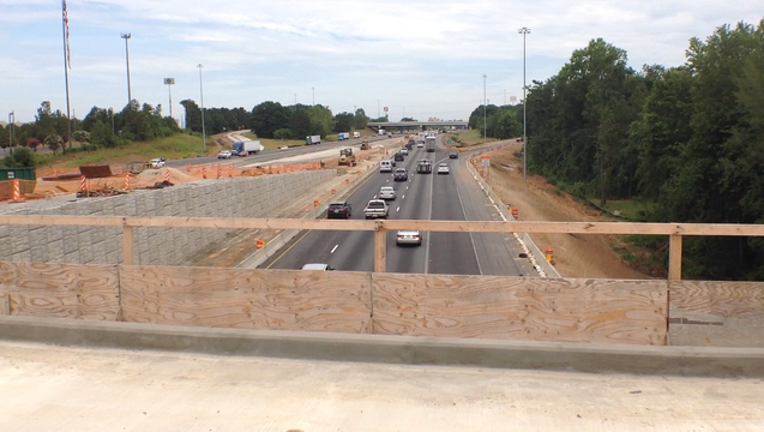 article
MCDONOUGH, Ga - It's a $225-million dollar construction project that will help improve congestion in Henry and Clayton counties. The Interstate 75 South Metro Express Lanes are about 70-percent complete and SKYFOX Traffic got a preview.
The goal with these lanes is a simple one, to give driver's more options. The Express Lanes will get you to your destination faster, if you're willing to pay for it.
Montel Cheeks lives in Ola and knows firsthand how bad traffic can be on the Southside. "We need the extra lanes, to be honest. It's hectic right now," says Montel Cheeks.
Those extra lanes are on the way. You can't miss construction for the new barrier separated, reversible Express Lanes in Henry and Clayton Counties.
"What we're looking at right now is actually the connection between I-675 and the brand new managed lanes," explains Georgia DOT Communications Manager, Jill Goldberg.
Guardrails and concrete medians are being built. The 12-miles of new lanes will run from State Route 155 to State Route 138. They're different than I-85's Hot Lanes. They will move North in the morning, and South in the afternoon. "We are about 70 percent done with the entire project, so we're right on schedule and we'll be opening early 2017," adds Goldberg.
Access and exit points are being built at SR-138, I-675, Jonesboro Road, and SR-20 and SR-155.
"This is the largest project that we've seen here and it's going to really bring alternatives to this community and allow those commuters that are coming through an advantage," Goldberg says.
DOT hopes to give drivers options, and keeps them moving faster. "It provides that option, when you need to be somewhere, you choose if it's worth it for you to use it. So it's a great alternative to just sitting in traffic," she adds.
Many drivers, like Montel, are sold and ready for that green light. "I can't wait because I'm getting tired of all the traffic and I know it's going to help," Cheeks says.
"We hope that those that need it, will use it and will see a definite advantage," says Goldberg.
Like I-85, you will need a Peach Pass from the State Road and Tollway Authority to access the Express Lanes. Unlike I-85 however, the only ones allowed to drive for free in the lanes will be public transit and registered vanpools. Everyone else will pay the variable fee.