Good Day Grill-off: Team Buck vs. Team Ron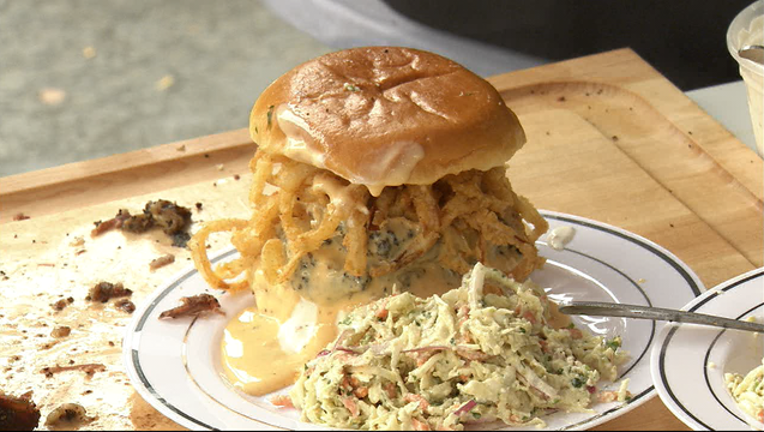 article
ATLANTA - On The F Word with Gordon Ramsay, families and friends from across the United States battle it out in an intense, high stakes cook-off. The show inspired us to have a grill-off on Good Day Atlanta Friday morning with two the city's most popular barbecue restaurants, Bonelick BBQ and Fox Brothers Bar-B-Q.  
We teamed up Fox Bros Bar-B-Q- twins Justin and Jonathan FOX with anchor Buck Lanford, and they prepared a beef cheddar barbeque sandwich creation. 
%INLINE%
Good Day Atlanta's Ron Gant teamed up with Bone Lick BBQ chef and pit-master Mike LaSage to cook up a southern style cheese-steak sandwich. 
%INLINE%
The F Word airs on Wednesdays at 9 p.m. on FOX 5. For more information click here.
For more information on Fox Bros Bar-B-Q  click here. For more information on Bone Lick BBQ click here.