Good Day Atlanta Viewer Information: May 4, 2015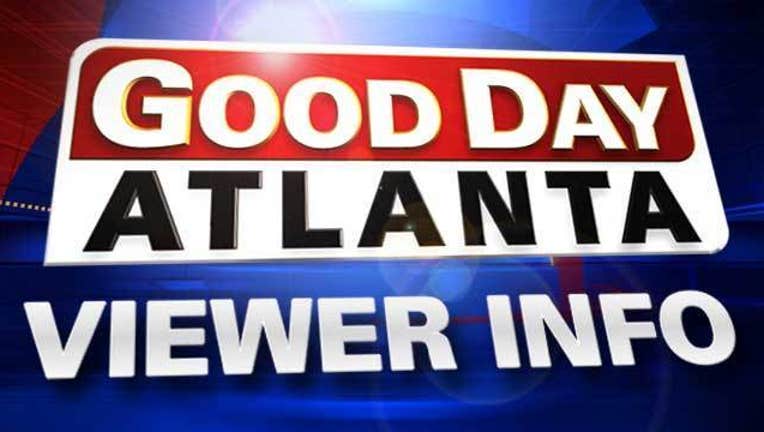 Superstar Daredevil Travis Pastrana Brings "Nitro Circus" To AtlantaWorld-class athlete Travis Pastrana -- known to millions as a five-time U.S. amateur motocross champion and founder of MTV's Nitro Circus -- stopped by the Georgia Dome this morning to hang out with Good Day Atlanta's Paul Milliken.
Pastrana's 2015 Nitro Circus Live is appearing at the Georgia Dome May 10th. Nitro Circus began as a small DVD series filmed in a backyard in Maryland -- and has become one of the biggest and most successful live action-sports shows ever. Featuring incredible stunts Performed by talented athletes, Nitro Circus has sold more than 750,000 tickets worldwide.
Travis Pastrana, meanwhile, holds the world record for the fastest ascent of Mount Washington in a car, and broke the Rally Car jump record by nearly 100 feet (soaring 269 feet from Long Beach Pier to a floating barge). Oh, and did we mention he performed the world's first double backflip on a motorcycle? For more information click here.
Good Day Atlanta pet of the day from the Humane Society of Cobb County. Fore more information click here.
?
American Idol Season XIII winner Caleb Johnson visits Good Day Atlanta: Caleb Johnson has kicked off his first ever headline tour and will perform tonight at the Foundry in Athens, GA. Along with the tour Caleb has released his new music video for "Fighting Gravity." Caleb is joining forces with Johnson Partners to work on dosomething.org for its "Patient Playbooks," campaign. "Patient Playbooks," encourages children to make activity books for children in hospitals to brighten their stay. For more on Caleb Johnson click here. For more on "Patient Playbooks," click here.
Teens Depression and Anxiety: Psychologist, Erik Fisher joins Good Day Atlanta's Karen Graham to talk about "Teens, Depression and Anxiety." For more on "Dr. E...," click here.
GA Bicycle Law and Safety or the Jason Young ride click here.