Good Day Atlanta Viewer Information: May 20, 2015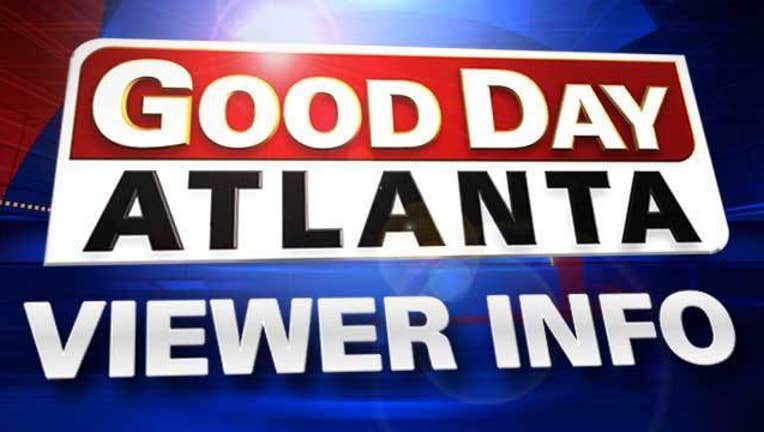 Atlanta Hawks: Game 1 of the Eastern Conference Finals kicks off in Atlanta tonight between the Atlanta Hawks and the Cleveland Cavaliers. Good Day Atlanta's Buck Lanford has a preview of what to expect. For more on the Atlanta Hawks click here.
Casting Call: The latest Good Day Atlanta "EXTRA" casting information with actor/radio personality Greg Clarkson. For this week's casting call information click here.
MASTERCHEF Season 6 kicks off tonight and this season there are three contestants with Atlanta connections Demetria David, Mateo McConnell & Taylor Moore will be upon the 40 best home cooks in America that travel to Los Angeles to present their dishes to the judging panel. Good Day Atlanta plans on featuring all three local contestants during the 9am hour of Good Day Atlanta for the next three weeks. Today we start with Mateo McConnell who will be whipping up Roasted Red Pepper and Corn Salsa and Braised Red Wine Short Ribs. For more information on MASTERCHEF Season 6 click here.
Outdoor Adventures: Stand Up Paddle Boarding At Sweetwater Creek: Our next stop in a week of outdoor adventures is a place where walking on water is possible -- well, sort of. Sweetwater Creek State Park is located just east of Atlanta, and contains the ruins of the New Manchester Manufacturing Company which burned during the Civil War. The park also features a reservoir, which is popular for fishing and also for recreation. The park rents fishing boats, canoes, kayaks, and pedal boats. And people wanting to try out stand up paddle boards (or SUPs) -- on which a person stands and uses a paddle to move -- can do it there.
Good Day Atlanta's Paul Milliken has wanted to try a stand up paddle board for awhile, and finally got the chance by visiting Sweetwater Creek State Park. For more information click here.