Good Day Atlanta Viewer Information: June 26, 2015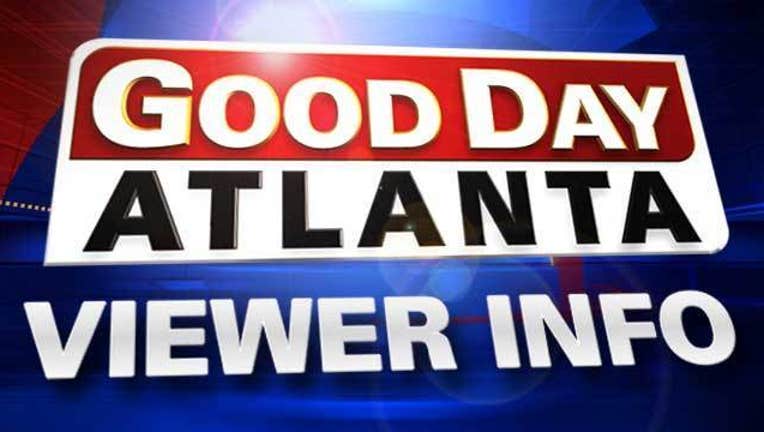 article
?
Sheryl Lee Ralph stops by Good Day Atlanta to promote the education and awareness of National HIV Testing Day. She will also be available to discuss the 25th anniversary of her outstanding annual sold out production, DIVAS SIMPLY SINGING, (charity concert benefiting education and awareness of HIV/AIDS.) For more information click here--> Free rapid HIV testing at the Mall West End/free health screenings from 11:00 a.m. to 7:00 p.m.; head to Payless ShoeSource store at 850 Oak St SW, Atlanta, GA
United States Women's World Cup team beat Columbia recently and will face China today. Good Day Atlanta's Karen Graham interviews former USWNT member Joy Fawcett. Click her for more. Burgers With Buck: Energetic, modern, upbeat, sleek, and contemporary...these are just some of the adjectives that have been used to describe Zinburger Wine and Burger Bar at Lenox Square. While all of these are accurate, the segment is not called Atmosphere With Buck.Here at #BurgersWithBuck, we enjoy atmosphere and ambiance as much as anyone else, but our number one priority is, of course, the burger. At Zinburger, there are more than 15 different burger varieties on the menu, not to mention the 'build your own' option. After consulting with Executive Chef David Maini, we opted for the Kobe Burger which includes cheddar cheese, wild mushrooms, lettuce and mayo, but the star of the show is the fresh ground, American Style Kobe Beef that is cooked to order.
So does the Zinburger Kobe Burger earn the coveted Burgers With Buck Thumbs Up? What do you think? But you'll have to click the link to find out for sure, and make sure to watch the segment all the way to the end.
PET OF THE DAY: Lifeline Animal Rescue. 404-292-8800 or click here.