Good Day Atlanta Viewer Information: July 6, 2015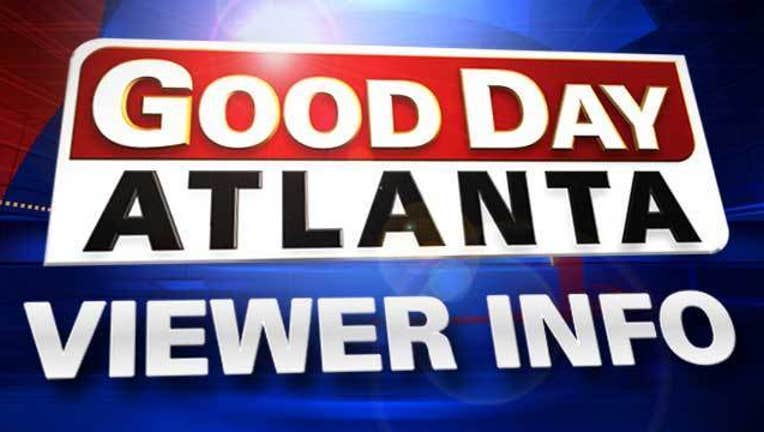 article
Good Day Atlanta Viewer Information for Monday, July 6, 2015.
FOX 5 I-Team's Dana Fowle reveals the top summer scams: BBB has its summer hit list for scams to be on the lookout for: Disney vacation offers, door-to-door scams, job postings and more. The story will be posted here.  
Ron Clark stops by Good Day: Atlanta's own Ron Clark is an award-winning educator, best-selling author and in-demand business consultant. He brings his innovative leadership principles from the classroom to the boardroom in "Move Your Bus." More details here. 
Clark will speak about his book and sign copies at the following events:
JULY 6 at 7:00pm, ATLANTA HISTORY CENTER (130 West Paces Ferry Road NW, Atlanta, GA 30305)
JULY 8 at 11:30am, THE COMMERCE CLUB (191 Peachtree Street NE, 49th Floor, Atlanta, GA 30303)
Atlanta Street Food Festival: For the fourth year, Atlanta's food truck fanatics will experience a day dedicated to the city's finest food truck fare! Saturday, July 11 from noon to 10:00 p.m. in Piedmont Park. Mix'd Up Food Truck is featured on Good Day Atlanta. 
Dr. Erik Fisher "Dr. E" discusses how to get your children ready to go back to school. For more on Dr. E, click here. Take a look at the following tips: 
One-hour per day can make a difference
Pick a few subjects per day
Find grade-level activity books or internet sites. 
YouTube has some great educational videos 
Do some of these activities with your kids