Good Day Atlanta Viewer Information: July 31, 2015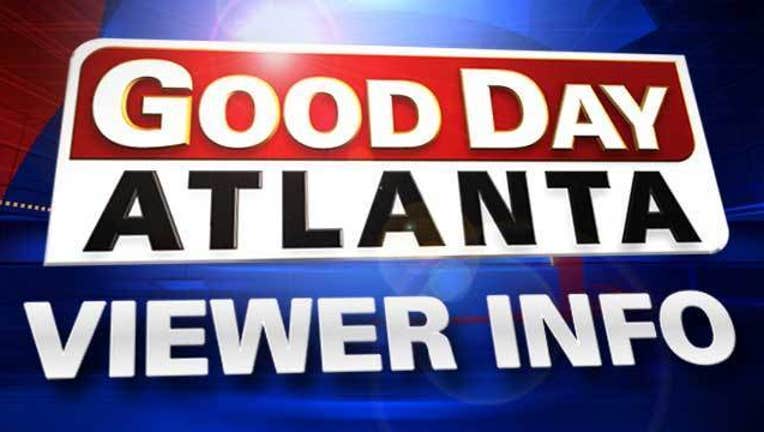 article
Victorian Horror Troupe Brings Something "Wicked" To Alpharetta-
STORY:The dark and disturbing tales of Edgar Allen Poe, Charles Dickens, and Louis Carroll are coming to life in Alpharetta this week, thanks to a unique Victorian Horror Troupe making its local debut.
Phantasmagoria Orlando (in conjunction wit DiDonna Productions and Atlanta Workshop Players) presents "Wicked Little Tales" Friday, Saturday, and Sunday at AWP's Barefoot Playhouse in Alpharetta.  The production combines dance, music, storytelling, puppetry, and stage combat to bring some of the scariest stories ever written to life.  Phantasmagoria has spent five critically-acclaimed years in Orlando, and this production will be something of a "best of" compilation.  Because of the horror content, the show is suggested for ages 8 and up.
Good Day Atlanta's Paul Milliken loves anything dark and disturbing (just try to stump him with horror movie trivia!) and spent the morning with the Phantasmagoria players, getting a behind-the-scenes look at how they bring the thrills and chills to life!     For more information click here.
BWB: Moxie Burger--  Making tough decisions is a part of life.  And deciding which of the more than 10 Moxie Burger, burger options to enjoy is a tough one.  For me, it came down to two.  The signature Moxie Burger or the Cadillac Burger.  The $7.50 Moxie Burger is made up of 6oz. certified Angus beef, bacon, fried green tomato, pimento cheese, and Moxie sauce.  As the name implies, the Cadillac Burger costs a little more, $10.50, namely because instead of beef, it is made of 6oz. White Oak Pastures lamb.  Add to that caramelized onions, sautéed mushrooms, goat
cheese, and creole chili sauce and you start to understand how tough this decision was going to be. For more information on Moxie Burger click here.
 
Gardening with Pike Nurseries and Good Day Atlanta's Gurvir Dhindsa-
Melodie McDanal, a Georgia Certified Plant Professional from Pike Nurseries, shows  crape myrtles and how they can be used in the landscape! For more information on Pike Nurseries click here.
Food Truck Friday with
Mac the Cheese Truck is serving comfort food made with fresh ingredients! They source local and organic whenever possible.  For more information click here.