Good Day Atlanta Viewer Information: April 30, 2015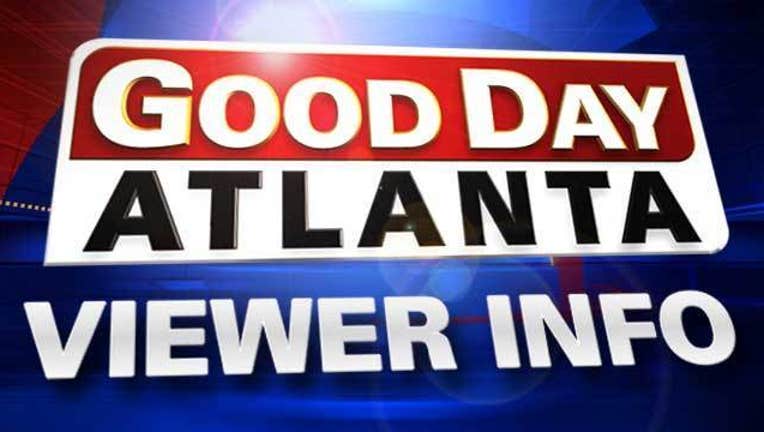 DeKalb County "Pothole Palooza": Report potholes by calling the Roads & Drainage department at (404) 297-3840.

MUST Ministries Summer Lunch Program: Donations accepted 10am-2pm Saturday at MUST Marketplace, 1407 Cobb Parkway NW, Marietta. Needs include: lunch meats, prepackaged cheese, peanut butter, grape jelly, juice boxes. Click here for more information.
Atlanta Botanical Garden, Gainesville: Click here for more information

Three myths and realities every first time homebuyer should know with Tamika Eubanks from Bank of America. 

Here are three myths and realities every first-time homebuyer should know: These were provided to us from Bank Of America.
1. Myth: I won't qualify for a home loan while carrying my student debt
· Reality: Banks take into consideration more than just the amount of student debt owed. Factors such as debt-to-income ratio and job stability, among others, play a role in determining an individual's eligibility.
2. Myth: I need to make a 20 percent down payment when buying a home
· Reality: According to the National Association of REALTORS®, the median down payment in 2014 for first-time homebuyers was 6 percent.
3. Myth: Down payment assistance programs are only for low-income buyers
· Reality: Nearly 9 out of 10 U.S. homes could qualify for down-payment assistance programs when homebuyers also fall within maximum income limits, according to RealtyTrac and Down Payment Resource. However, 70 percent of adults are unaware of these programs.
Bank of America is hosting a home ownership event in the Atlanta area on May 1-2 at the Sheraton Atlanta for more information click here.