Adults with special needs shine at Roswell coffee shop
ROSWELL, Ga. - With the biggest smile you've ever seen and boundless energy as she rings up customers, it's immediately clear that Alisha Woodall has found her calling.
Woodall is one of 15 adults with special needs employed at Roswell's RISE coffee & tea. The business was founded back in 2020 by Nicole DeWard, who was inspired by her own daughter's experience working at a similar school coffee shop.
"My daughter Bekah was going through the coffee shop -- through middle school and high school -- and I thought, 'Where could she do this in real life? And what is she going to do when she's done with school?," says DeWard.
Three years later, RISE is the answer. With a mission to help customers rise and employees shine, the shop serves up hot and cold drinks, smoothies, and gluten-free baked goods.
"It's not just a coffee shop, it's a community," says Erica Wood, the marketing and events coordinator. "You come here, you feel loved, you feel welcomed."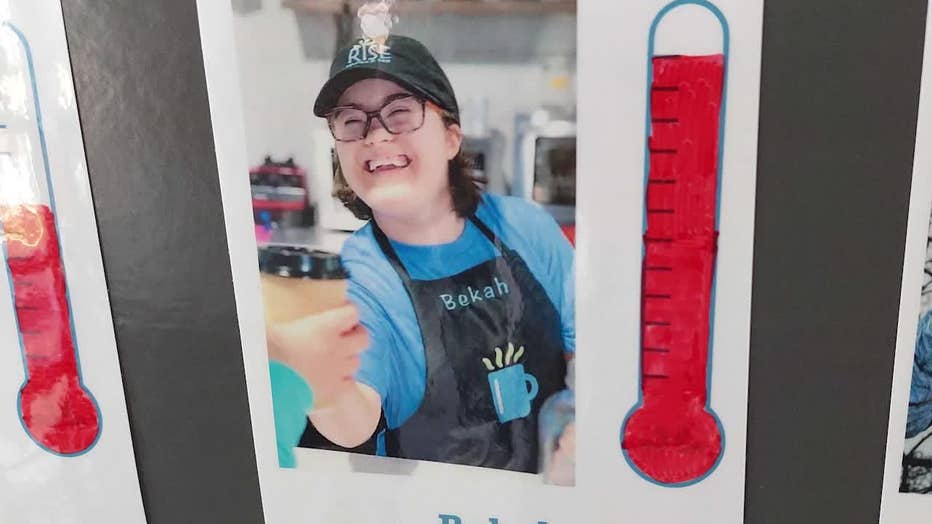 Good Day Atlanta leaned that firsthand, stopping by and visiting with "baRISEta" (as they're appropriately called) Parker Haynes.
"I do lots of stuff. I make coffee, I bake foods, and I do things like clean," says Haynes.
When asked what he enjoys most about working at the shop, Haynes says, "Getting to know the customers."
For DeWard, the RISE business model is simple: waken the mind with great coffee... and expand it with great service.
"It's okay sometimes that things are slower. It's okay that things may be a little different," says DeWard. "I think that there's got to be more places like RISE, where people that have special needs can truly feel safe, and they can shine their big, beautiful light in the world."
RISE coffee & tea is located at 4651 Sandy Plains Road, Unit 116, Roswell, and regular hours are 7 a.m. to 2 p.m. Mondays through Fridays and 9 a.m. to 2 p.m. Saturdays. The coffee shop is a nonprofit, and donations to the organization may be made here.