Spider-Man comes to the rescue after Hurricane Irma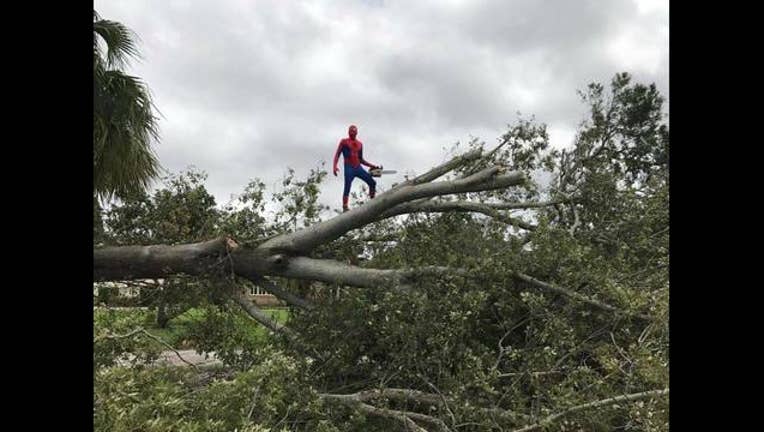 article
BRADENTON, Florida - A Florida couple was in for a pleasant surprise when they opened their front door and found Spider-Man had answered the call of duty in Hurricane Irma's aftermath.
Cheryl Hanbury posted the photo on her Facebook page. She said her husband, Alan Hanbury, snapped the photo in front of their home on Riverview Boulevard in Bradenton, the day after Irma hit.
They found a man dressed in full Spider-Man costume, holding a chain saw. He was helping to clear a large tree that had fallen on the road.
The Hanbury' say the identity of the masked man is unknown, but they're sure glad he came to the rescue.