Team of the Week pep rally at Campbell HS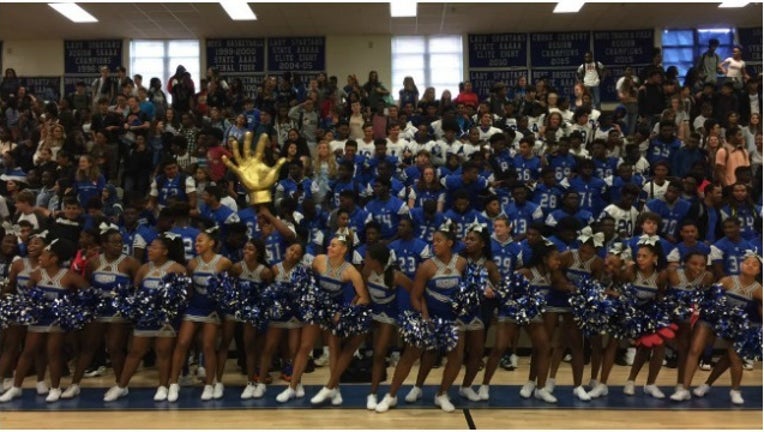 article
They've struggled in recent years to find a football identity, but this year things seem to be clicking for the Campbell High School Spartans. 
The team just celebrated a shutout for the first time in ten years, scoring 30-0 against Sprayberry on the road last week. Now, the Spartans are our High 5 Sports Team of the Week. 
%INLINE%
Good Day Atlanta's Paul Milliken helped them celebrate the special honor at a pep rally Thursday morning. Paul presented the team with the coveted Team of the Week Hand Trophy. 
%INLINE%