Rookie Newcomb picks up first victory, Braves stay hot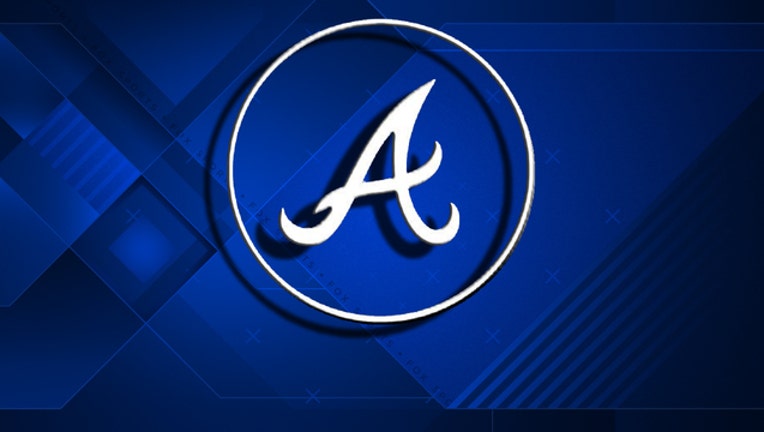 article
SAN DIEGO (AP) - Rookie Sean Newcomb is making believers of his Atlanta Braves teammates and manager.
"Nasty," Ender Inciarte said following the left-hander's latest gem.
Newcomb struck out eight over six innings for his first major league victory, lifting Atlanta over the San Diego Padres 3-0 on Tuesday night.
"Just a real impressive outing," Braves manager Brian Snitker.
Newcomb (1-2) issued one walk and lowered his ERA to 1.48 in four starts since he was promoted to replace injured Bartolo Colon, 44, in the rotation.
The 24-year-old called the victory for him a relief.
"I think I felt the same in my other starts," he said.
Atlanta has won eight of 10. Johan Camargo had a two-run double off the left field wall in the fourth to begin the scoring, and the Braves added an unearned run in the eighth.
"It was just a really good team win," said Inciarte, who scored the final run after hitting a leadoff single.
Padres starter Jhoulys Chacin (6-7) retired his final 10 batters, working seven innings for the third time in the past four starts.
Newcomb was a touted minor leaguer when Atlanta acquired him from the Los Angeles Angels in 2015 for Gold Glove shortstop Andrelton Simmons.
He said he is walking fewer hitters than he did in the minors because he is "competing on every single pitch."
Newcomb overmatched the Padres with a 94-mph fastball and effective sliders and curves, cruising into the sixth having thrown only 72 pitches. When Jose Pirela blooped a leadoff double, the rookie pitcher responded by striking out the lineup's Nos. 3 and 4 hitters, Wil Myers and Hunter Renfroe, after falling behind each 3-1.
Newcomb completed the escape by striking out Erick Aybar following an eight-pitch walk to Cory Spangenberg.
Snitker said Newcomb has shown poise under duress in several outings dating to spring training.
"It's been refreshing to see from the get go," the manager said.
Jason Motte relieved Newcomb after a walk to open the seventh and maintained the 3-0 lead.
Jose Ramirez threw a scoreless eighth, and Jim Johnson recorded his 16th save.
Catcher Tyler Fowler had two hits and drew his manager's praise for guiding Newcomb.
The Padres complained about several borderline strikes calls by plate umpire Lance Barrett.
"That was the largest strike zone I have seen against our guys behind home plate," manager Andy Green said. "Newcomb threw the ball very well. But Tyler Flowers is the player of the game in my mind. He is snatching balls above the zone, below the zone, and bringing them back in and getting a strike on all of them."
A sacrifice fly by Nick Markakis scored Inciarte.
HOMER DENIED
The Padres' Myers eased into his home run trot between first and second base in the first inning, only to end up with a double when his 400-foot drive to right-center bounced back on the field. It went for a double, confirmed by a review.
Green said the review decision was wrong. "I have no clue how New York interpreted it the way it did. It's hard to even understand. It's frustrating for the team and it's frustrating for Wil. That ball is clearly a home run the way our ground rules are written."
TRAINER'S ROOM
Braves: Colon is expected to return from a back injury and start Wednesday's game in San Diego.
Padres: RHP Trevor Cahill, sidelined since mid-May by a shoulder injury, is to start Wednesday for Triple-A El Paso. ... CF Manuel Margot returned to the lineup after a calf injury sidelined him for over a month.
UP NEXT
Braves: Colon (2-7, 7.78 ERA) has allowed 11 home runs and a .332 batting average over 59 innings, but against the Padres on April 16, the 44-year-old allowed one run in seven innings.
Padres: RHP Luis Perdomo (2-4, 4.56) has held opponents to a .197 batting average with runners in scoring position this year.
___
More AP baseball: https://apnews.com/tag/MLBbaseball