Herrera's 2-run HR helps Eflin, Phillies top Braves 5-2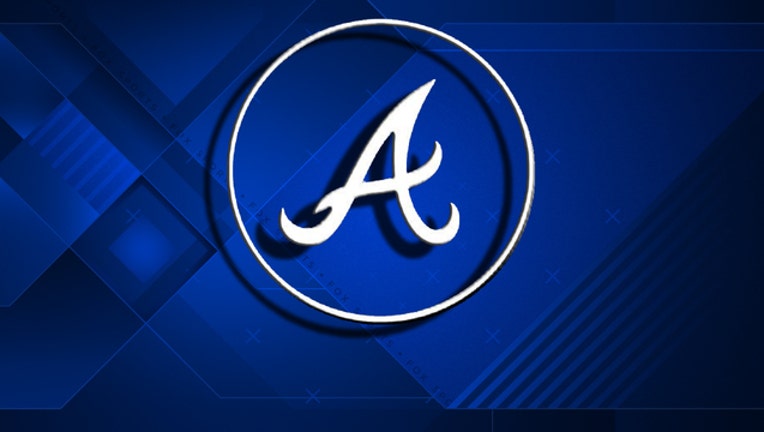 article
ATLANTA (AP) - Don't ask the Atlanta Braves to explain how the Philadelphia Phillies have the worst record in the National League.
Against Atlanta, the Phillies look like a powerhouse.
Odubel Herrera hit a two-run homer, Zach Eflin pitched seven strong innings following his recall from the minors, and the Phillies beat Atlanta 5-2 on Tuesday night to continue their season-long mastery of the Braves.
Of the Phillies' 41 wins, 10 have come against the Braves. The Phillies are 10-2 against Atlanta, including a sweep of a four-game series against the Braves in Philadelphia on July 28-31.
"Sometimes you get a team that you get ahead of and just kind of beat and hopefully that will continue," Phillies manager Pete Mackanin said.
After Maikel Franco drove in Freddie Galvis with a line-drive single to right field in the fifth inning, Herrera reached down to pull a low pitch from Julio Teheran into the restaurant behind the right-field wall.
"It was a pitch I wanted to throw," Teheran said. "I don't know how he hit that ball. He's pretty good, but it was a pretty good pitch, too."
Herrera had three hits, including a double.
Freddie Freeman hit a first-inning homer off Eflin , the right-hander who was recalled from Triple-A Lehigh Valley before the game and earned his first win of the season. Eflin (1-3) allowed two runs, seven hits and one walk as he lowered his ERA from 6.13 to 5.67.
"I've pitched very good and I've pitched very bad," Eflin said. "I worked on some mechanical stuff in Triple-A and I feel like I'm back to my old self. I feel comfortable back on the mound."
Hector Neris pitched a perfect ninth for his 12th save in 15 chances.
Teheran (7-10) allowed five runs, seven hits and three walks in five innings. He has allowed a career-high 28 homers, the most in the National League.
Teheran fell to 1-8 in 12 home starts at new SunTrust Park. He is 6-2 on the road.
Nick Williams had a run-scoring double and scored on Eflin's bloop single up the middle in the fourth.
Left-hander Max Fried threw two scoreless innings in his major league debut for the Braves.
TRAINER'S ROOM
Phillies: C Andrew Knapp, placed on the 10-day DL, retroactive to Friday, has a fractured bone in his right hand. The injury initially was described as a bruised hand. Mackanin said Knapp will miss "at least a couple weeks." ... Mackanin said OF Aaron Altherr (right hamstring strain) could miss two to three weeks in his second DL stint with the injury.
Braves: LF Matt Kemp, on the DL since July 29 with a right hamstring strain, is ready to start running and hitting. There is still no timetable on Kemp's return from his second DL stint of the season with the injury.
STRANGE INJURY
Braves rookie shortstop Johan Camargo suffered a bone bruise in his right knee while jogging onto the field before the first inning. His knee appeared to lock near the first base line as he reached down to touch the dirt or chalk. The initial diagnosis of a hyperextended knee was changed following an MRI.
Camargo will be placed on the DL, but he was grateful the injury was not more serious. Dansby Swanson likely will be recalled from Triple-A Gwinnett to reclaim the starting job at shortstop he held the first half of the season.
Jace Peterson replaced Camargo in the lineup.
MOMENT OF SILENCE
There was a moment of silence before the game following the deaths of former Phillies catcher Darren Daulton and former AL MVP and manager Don Baylor, who was Atlanta's hitting coach in 1999.
STREAKING
Ender Inciarte's first-inning single extended his hitting streak to 13 games.
UP NEXT
Phillies: RHP Jerad Eickhoff (2-7, 4.56) is 2-2 with a 1.98 ERA in 12 career starts against the Braves. He allowed three earned runs in five innings in a 14-1 loss in Atlanta on June 7.
Braves: Rookie LHP Sean Newcomb (1-6, 4.61), who is 0-4 in his last six starts, will make his second start against the Phillies. He allowed only two hits and one run in five innings and did not receive a decision in the Braves' 4-3 loss at Philadelphia on July 29.
___
More AP baseball: https://apnews.com/tag/MLBbaseball