Good Deed by Falcons' Freeman Makes Way to Social Media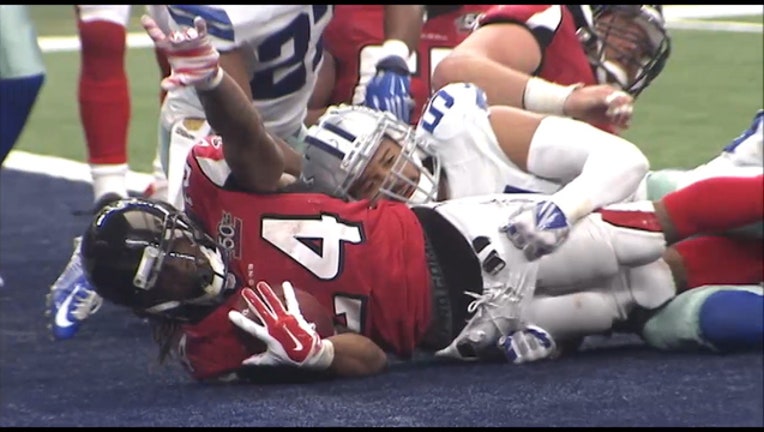 article
FLOWERY BRANCH, Ga. (AP) - Falcons running back Devonta Freeman said Wednesday it was "motivation to me" when he was walking in his neighborhood this week and saw 82-year-old Eleanor Szendel struggling to empty the bag on her lawn mower.
Freeman stopped to offer his help and says he also offered to cut her grass in the future.
"I was just walking in the neighborhood and I saw this old lady," Freeman said. "It was motivation to me because she was out there cutting her grass and trying to empty the bag on her lawn mower. I was like, 'You can get my number and whenever you need your grass cut, I'll do it for you.' It looked like she was about like 80, 90 years old."
Freeman was recognized by other family members working in the yard because Szendel had several grandchildren attend Florida State. Freeman, who starred at Florida State before he was drafted by the Falcons in 2014, agreed to a request for a photo.
One of the grandchildren, Bryan Szendel, made sure the photo was on Instagram — complete with details of Freeman's good deed.
Freeman said he didn't expect his good deed to become public.
Freeman enjoyed a breakout season in 2015. He ran for 1,056 yards with 11 touchdowns and had 73 receptions for 578 yards and three touchdowns.
"I felt like I left a lot out there on the field," he said. "So I'm approaching this year like I've got to be way better than last year."
___
AP NFL website: www.pro32.ap.org and AP NFL Twitter feed: www.twitter.com/AP_NFL