Game of the Week: Ridgeland @ Pickens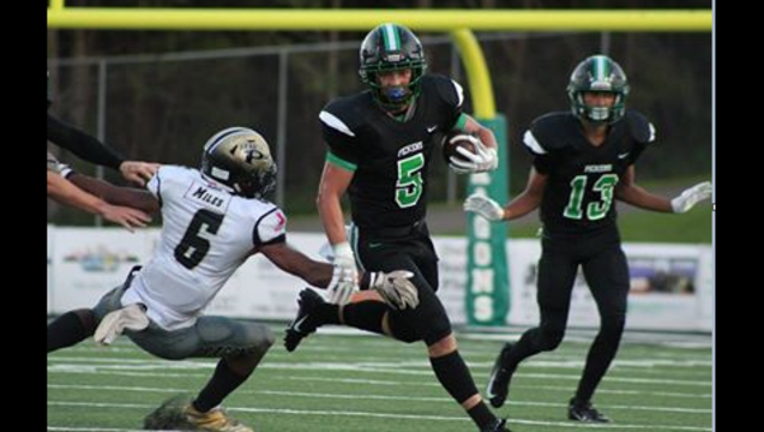 article
JASPER, Ga. - The Pickens Dragons are having their most successful season in the school's nearly 70 year history.
"It's kind of like a college atmosphere the way we shoot off fireworks whenever we score," said head coach Chris Parker. "We try to make it a positive environment when people come to the games. We've been winning for a while, but people show up here no matter what our record is."
The record in 2018 couldn't be better. The undefeated Dragons (8-0) are on the verge of a special season according to Parker and tonight they host the Ridgeland Panthers for the Region 6-AAAA title and better seeding in hopes of winning the school's first-ever playoff game. Pickens qualified for the playoffs each of the last four years, but their lower seeding forced them to play perennial powerhouses Stephens County, Marist, Jefferson and Cartersville on those occasions which led to first round exits.
%INLINE%
Ridgeland (5-2) and undefeated in the region, will be a tough opponent. The Panthers are ranked tenth in the Associated Press high school football poll, their only losses coming to highly ranked opponents Calhoun and Troup back in August.
The Dragons entered our High 5 Sports Hype Video Challenge and produced an awesome video that will appear in FOX 5 News at 5.
Game coverage will be anchored by reporter Bill Hartman tonight on the Big Show at 11 p.m!