Freeman, Braves douse Nationals 5-2 following 3-hour delay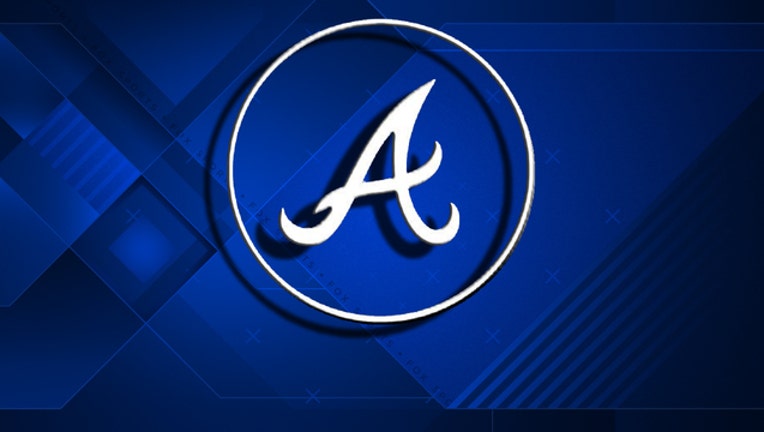 article
WASHINGTON (AP) - Nationals starting pitcher Gio Gonzalez fumed on behalf of everyone who was confused over an interminable "rain" delay that lacked the key ingredient: rain.
Once the game finally started, though, the Braves knew exactly what they were doing.
Freddie Freeman drove in two runs and Mike Foltynewicz quieted Washington's bats as Atlanta won 5-2 following an unusually dry delay that lasted more than three hours Thursday night.
Kurt Suzuki's solo homer in the sixth inning off Gonzalez (7-4) broke a 2-all tie. Freeman's second RBI double of the game and 1,000th career hit extended the lead during a two-run seventh.
Despite negligible rain, the series opener was held up at the start for 3 hours, 5 minutes.
"For 15 minutes of rain, that's unbelievable," Gonzalez said. "I'm talking to you at 1:30 in the morning right now for a 15-minute delay. But that's not the excuse. I should have done better out there on the mound."
The grounds crew didn't put the tarp on the infield until 74 minutes after the scheduled start time - and only a very brief, light shower hit Nationals Park before the first pitch was thrown at 10:10 p.m.
"That's a first for me," Braves manager Brian Snitker said. "Kind of frustrating."
Asked what he and his teammates were told about the plan, Gonzalez posed his own question.
"You were told you were in a delay for rain, is that correct? You waited for the same thing we waited for - no rain. We just have to wait. We didn't know what the heck was going on until 10 o'clock. That's what we were told," he said.
Washington's scheduled game Wednesday night against the New York Mets was postponed amid a downpour following a delay of 1 hour, 55 minutes.
As a reward for fans who stuck around for this one, the Nationals gave away free soda, ice cream and water.
For its patience, Atlanta was rewarded with a win and another strong performance from Foltynewicz (7-5).
After taking a no-hit bid into the ninth inning against Oakland in his previous outing and throwing a career-high 119 pitches, Foltynewicz got an extra day of rest. He allowed two runs and eight hits, including Brian Goodwin's homer, over six innings with five strikeouts to win his third consecutive start.
"It was a weird night, but we got through it with a win and that's all we can do," Foltynewicz said.
The 25-year-old right-hander has won four straight decisions, and seven of eight since opening the season 0-4.
Jim Johnson worked the ninth for his 19th save, getting the final out at 1:20 a.m. Friday.
Gonzalez lost his third straight start. He permitted three runs and seven hits in six innings before an announced crowd of 22,274 - only hundreds remained when he threw the first pitch of the night.
Johan Camargo and Nick Markakis had RBI hits for the Braves, who had dropped two in a row. Atlanta improved to 5-4 against Washington this season after going 4-15 vs. the Nationals in 2016.
Atlanta tied the score at 1 in the third on three consecutive two-out hits, capped by Freeman's RBI double.
Goodwin's tying homer in the fifth was one of his three hits.
Gonzalez lost his two previous starts despite allowing just one run and two hits in each. Foltynewicz also entered having allowed a single run in back-to-back starts, but he won both.
TRAINER'S ROOM
Braves: Snitker said he expects RHP Arodys Vizcaino (right index finger strain) back from the DL shortly after the All-Star break. Vizcaino (3-2, 2.38 ERA) was placed on the disabled list Wednesday.
Nationals: CF Michael Taylor was subbed out on defense in the fourth after grounding out in the third. After the game, the team said he had a mild right oblique strain and will be put on the 10-day disabled list. "I felt like a sharp pain in my side," Taylor said, describing a swing during his final at-bat. "Been dealing with it for a couple of weeks now." Chris Heisey will be called up from the minors to replace Taylor.
ALL-STAR STORIES
Dodgers 3B Justin Turner made the National League roster for the All-Star Game after winning the final fan vote online. Nationals 3B Anthony Rendon finished third among five NL candidates.
UP NEXT
Braves: RHP R.A. Dickey (6-5, 4.44 ERA), who has allowed two earned runs over his last 20 innings, seeks his first victory against Washington since July 19, 2012.
Nationals: RHP Max Scherzer (10-5, 1.94), the NL pitcher of the month for June, has yielded allowed two or fewer earned runs in seven of his last eight starts.
___
More AP baseball: https://apnews.com/tag/MLBbaseball