Falcons welcome top draft pick McKinley back to football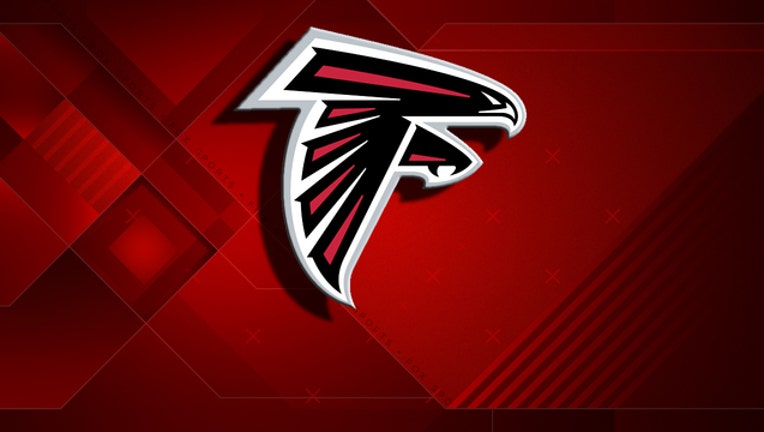 article
FLOWERY BRANCH, Ga. (AP) - Pass-rushing specialist Takkirist McKinley practiced for the first time with a surgically repaired shoulder.
And he did not cuss or dance.
He was again excited, though, much as he was on draft night when he used expletives after the Atlanta Falcons chose him No. 26, and when he posted social media of him celebrating his signing bonus.
McKinley has been limited by the team while rehabbing from March 6 surgery for torn labrum and fractured shoulder socket.
"It felt great. I was nervous," he said Tuesday. "It's like my first time in pads since November, so being able to play football again felt real good."
Atlanta traded up to pick the 6-foot-2, 250-pound McKinley, who had 10 sacks and 18 tackles for lost yardage as college senior.
Coach Dan Quinn envisions him lining up at defensive end/linebacker opposite Vic Beasley, who led the NFL last season with 15.5 sacks.
On Tuesday, McKinley flashed an impressive bull rush in individual drills, and later beat Atlanta starting left tackle Jake Matthews to sack NFL MVP quarterback Matt Ryan in 11-on-11 full contact work.
"For him, it was good to be with the guys, his teammates, and playing," Quinn said. "He hasn't done that for a while so ... playing some real football, not just drills by himself, he's just getting started."
McKinley played his last two seasons at UCLA with the injured right shoulder, and had surgery after the NFL scouting combine.
He was not part of the Falcons' spring activities because of his rehab and an NFL rule barring rookies if they are still in college. UCLA was not out until June 15.
Doctors cleared McKinley before training camp, which began Thursday, but the Falcons limited him the first four days to individual work and little contact.
The team did that with several other players. Defensive end Adrian Clayborn (torn biceps surgery) returned to full action Tuesday, but wide receivers Julio Jones (foot surgery) and Taylor Gabriel (lower legs) did not.
While at UCLA, McKinley studied his Falcons playbook and spoke frequently with first-year defensive line coach Bryant Young.
Working at both end spots, McKinley is competing with veterans Clayborn, Derrick Shelby, Brooks Reed and Jack Crawford, who signed as a free agent from the Cowboys.
He's happy to be all in, although not as jacked up as on the draft night when he blurted out a profane tribute to his late grandmother, Myrtle Collins. She raised him in Richmond, California, near Oakland.
McKinley did no dancing, either, as he did after depositing the $5.57 million signing bonus that came as part of his four-year, $7.89 million contract.
Then, he tweeted video of him gyrating with text rolling across the screen: "When you see them two commas in yo bank account ... when you go from having nothing to a millionaire overnight."
On Tuesday, McKinley was more understated.
"I played with the injury when it wasn't fixed. I was careful and hesitant. Now, I can throw it all over," he said, flapping his right arm in all directions. "Now, that it's fixed I can go all out. It's great to be back to football, doing what I love."