Falcons' Devonta Freeman ruled out with concussion symptoms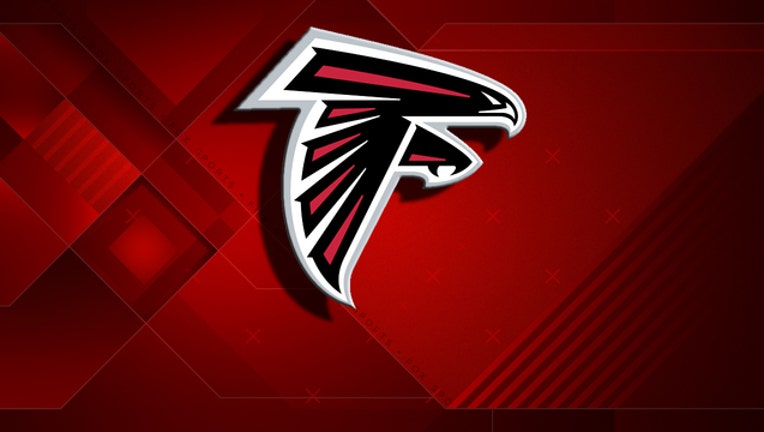 article
FLOWERY BRANCH, Ga. (AP) - The Falcons' Devonta Freeman has concussion symptoms and the team is taking no chances with the league's highest-paid running back.
He has been ruled out this week's preseason game at Pittsburgh in what coach Dan Quinn described as a precaution.
Freeman left Sunday's practice with what was announced as heat-related issues. Quinn said Monday that Freeman reported the symptoms after leaving the field and has been placed in the concussion protocol.
"He may start practicing as we go but we'll rule him out for now for the game as more of a precautionary note," Quinn said.
The Falcons agreed to terms Wednesday on a five-year, $41.25 million extension with Freeman. The deal makes Freeman the league's highest-paid running back in terms of the overall package.
Freeman had only one carry for three yards and caught a 15-yard touchdown pass from Matt Ryan on Atlanta's opening drive of their 23-20 preseason loss at Miami on Thursday night. Freeman did not play after the opening drive and likely was in store for a similarly limited role in Sunday's game at Pittsburgh.
Freeman has rushed for more than 1,000 yards with 11 touchdowns in back-to-back seasons. That consistent production, combined with 200 catches in his first three seasons, earned him the big contract extension.
Quinn said he didn't need to see much more from Freeman in the preseason. The emphasis will be making sure the running back is healthy for the regular season.
"In those situations it's always better to play it safe and go through the whole protocol with him to make sure he's at his best," Quinn said.
Quinn said Freeman "has had a great camp" and has been impressive with "the speed that he's playing with, not just in the run game but in the pass game as well."
Quinn said Freeman "was disappointed he wasn't able to be out here today, but we'll get him back out here shortly."
Tevin Coleman took over first-team snaps at running back. Coleman is expected to start against Pittsburgh but Quinn plans to focus on the competition for the third running back spot. The top candidates are Terron Ward, who had some carries behind Coleman with the starters, and rookie Brian Hill.
"We've got real competition at running back and I am trying to find out quite a bit about a number of guys," Quinn said.
The team broke training camp after the practice.
"Our aim was to throw the best camp we've had yet and I believe we've done that," said Quinn, entering his third season with Atlanta. "We're getting a lot closer to the style of ball that we like to play."
NOTES: The end of camp means players can move out of the apartments at the practice facility and return to their homes. "It feels good to be able to go home and spend multiple nights in your own bed," said WR Julio Jones, who said he is "ready to go" after his second straight full day in pads. Jones, who has been limited in camp following offseason foot surgery, was held out against Miami and isn't sure he'll play against the Steelers. "We're not rushing anything," he said. "We know what I can do." ... Practice ended with lineman catching 40-yard punts to decide a scrimmage challenge between a team led by the No. 1 offense and a team featuring the No. 1 defense. OT Ryan Schraeder, DT Dontari Poe, and OT Jake Matthews caught punts before DT Grady Jarrett dropped his punt to set off a celebration by the offense. "Obviously, offense won," Jones bragged.
___
For more NFL coverage: http://www.pro32.ap.org and http://www.twitter.com/AP_NFL