EXCLUSIVE: Falcons Saefty Ricardo Allen talks injuries, leadership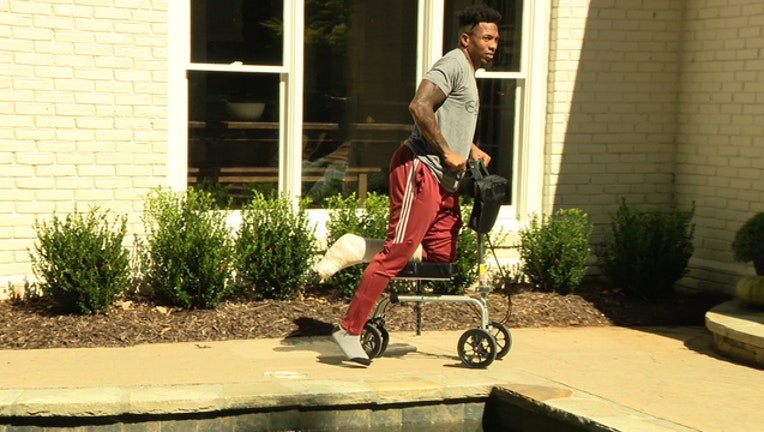 article
ATLANTA - In an exclusive interview with FOX 5's Cody Chaffins, injured Atlanta Falcons safety talked about the rash of injuries the team has faced this season and how his leadership role will be affected by his season-ending Achilles injury.
Allen tore his Achilles tendon in a loss to the New Orleans Saints on September 23rd and the team announced the following day that Allen will miss the remainder of the 2018 season. Allen says that just after the injury was the low point for him.
"The low moment was right when it happened and the day after, but I'm not a guy that lives in the past too long," says Allen. There's nothing that I can do. No matter how mad I get, no matter how sad I get about my injury, it's still going to be here."
Allen has become a leader on the Falcons team and he says that his injury will not stop him from that role. "I'm still going to be around the team. I'm still going to have that leadership. I text the group every chance I can, I still watch practice film," says Allen.
Allen is one of a slewl of Falcons to miss time because of an injury this season. The team has also lost safety Keanu Neal and guard Andy Levitre for the season and linebacker Deion Jones for an extended period of time.