DeJong, Grichuk lead streaking Cardinals past Braves 8-5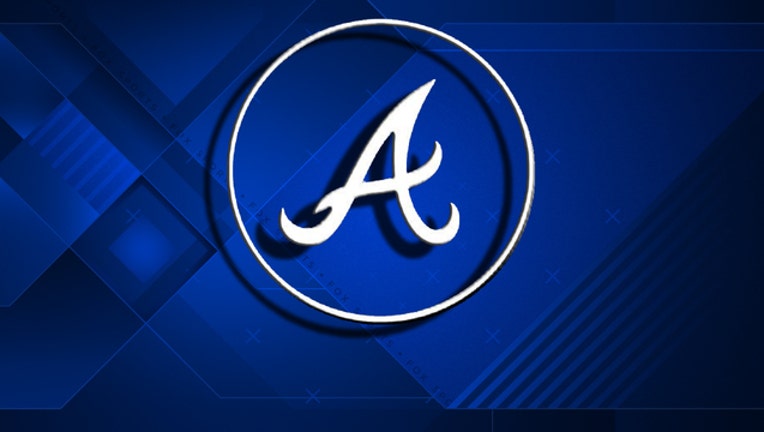 article
ST. LOUIS (AP) - Adam Wainwright didn't have his best stuff, but the red-hot St. Louis Cardinals offense provided more than enough backup Friday night.
Paul DeJong had two doubles with three RBIs and Randal Grichuk tripled and drove in two as the surging Cardinals held off the Atlanta Braves 8-5 to win their season-high seventh straight game.
The Cardinals have scored eight or more runs in six straight games, the longest such streak since 2011.
"Really seen a lot of big hits and that's what it's been coming down to," DeJong said. "We're getting those two-run doubles, three-run bombs, grand slams, you name it and that really helps our offense."
Wainwright (12-5), who felt something on the outside of his arm during pregame warm-ups, went five innings and retired the final eight batters he saw with pitches mainly in the 70's and 60's. He said he pitched through something similar in 2014 and earlier this season.
"I get a little inflamed area in my joint and it's just from being a pitcher for a long time," Wainwright said. "Sometimes you've got to make it work."
After pitching out of a no-out, bases loaded jam in the third inning, Wainwright helped himself get out of the jam with just one run scored by finishing a 3-6-1 double play, the third double play turned by the Cardinals in the first three innings.
"I nailed a couple of curveballs in the '50s I would have bet," Wainwright said. "Well they (the Braves) didn't like it. I knew I could pitch like that."
Kolten Wong, Matt Carpenter and DeJong each had an RBI double as the Cardinals sent nine batters to the plate in a four-run second inning.
Grichuk started a two-run rally in the third with an RBI triple and scored on a single by Wainwright.
DeJong's two-run double in the eighth gave the Cardinals breathing room.
Ozzie Albies got the Braves back into it in the sixth with a three-run homer off Brett Cecil, who gave up four runs in 2/3 of an inning. Cecil has allowed runs in three of his last four appearances, including six runs in his last inning of work.
John Brebbia, Zach Duke and Matt Bowman, who earned his second save in four tries, pitched scoreless relief for St. Louis. Duke's strikeout of Freddie Freeman to end the seventh was pivotal as Freeman entered the game 5 for 6 with two homers against Duke.
"Those numbers also go over a period of time when he was a starter and those can be a little misleading at times," Cardinals manager Mike Matheny said. "What we're seeing right now, the at-bats that lefthanders are taking against him, it's the kind of at-bats that we want to keep throwing him in there for."
Braves starter Mike Foltynewicz (10-7) tied a season-high four walks in 2 2/3 innings, his shortest start this season. Five of the Cardinals seven hits off Foltynewicz went for extra bases as Atlanta lost its fourth straight game.
"It was just an embarrassing outing," Foltynewicz said. "To go out there and not even get through three innings, it's tough. It's tough on the team, tough on the bullpen."
WELCOME BACK
Braves OF Matt Adams received a standing ovation from the 41,928 fans at Busch Stadium during his first plate appearance since being traded from the Cardinals on May 20.
FELINE FOUND
The Cardinals confirmed that the rally cat was found Friday morning.
The feline ran onto the field in the sixth inning of the Cardinals' 8-5 win over Kansas City on Wednesday night and Yadier Molina hit a grand slam on the very next pitch after the delay.
The cat was eventually picked up by a female fan, who intended to adopt it and take it home. But the cat jumped from her grasp a couple of blocks from the stadium and was missing until being trapped by a feral animal rescue group.
TRAINING ROOM
Braves: OF Matt Kemp (right hamstring strain) participated in conditioning drills on the field. Atlanta also received minor league INF Kevin Franklin from Cincinnati as the player to be named later to complete the Brandon Phillips trade.
Cardinals: RHP Lance Lynn checked out positively after taking a 105 mph line drive off his head Thursday night.
UP NEXT
Braves: RHP Lucas Sims (0-2, 5.25 ERA) will be making his first career start against St. Louis. He was 7-4 in 19 starts with 132 strikeouts in 115 1/3 innings at Triple-A Gwinnett.
Cardinals: RHP Carlos Martinez (8-9, 3.52 ERA) tied a career-high by giving up seven runs in five innings in a 13-5 loss to Atlanta on Aug. 6, 2016. He is tied for sixth in the National League with 15 quality starts.