Braves get 3 Gold Glove winners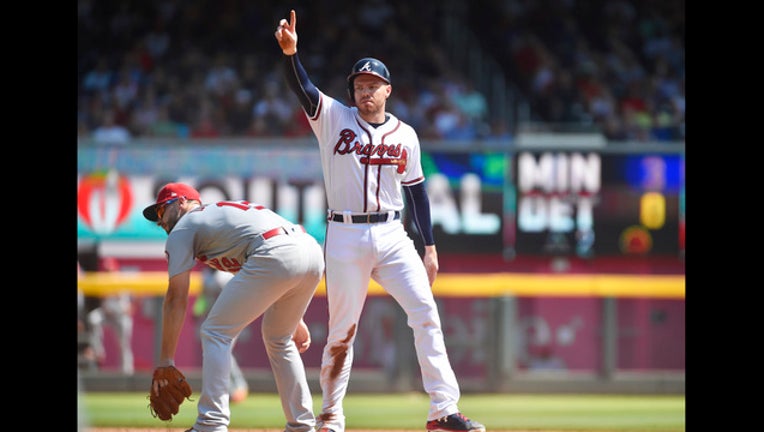 article
Mookie Betts, Jackie Bradley Jr. and Ian Kinsler have won Gold Gloves for the World Series champion Boston Red Sox.
It's the third straight for Betts in right field. Kinsler got his second Gold Glove at second base, and Bradley won for the first time in center.
The prizes for defensive excellence were announced Sunday night.
Oakland and Colorado each had two Gold Glove winners in the infield. First baseman Matt Olson and third baseman Matt Chapman were recognized for the Athletics, and second baseman D.J. LeMahieu and third baseman Nolan Arenao won for the Rockies.
Angels shortstop Andrelton Simmons and Royals left fielder Alex Gordon also won in the AL.
Anthony Rizzo of the Cubs and Freddie Freeman of the Braves tied for the NL award at first. Diamondbacks shortstop Nick Ahmed, Pirates left fielder Corey Dickerson, Braves center fielder Ender Inciarte and Braves right fielder Nick Markakis also won in the NL.
___
More AP MLB: https://apnews.com/MLB and https://twitter.com/AP_Sports