Arenado's rare error helps Braves beat Rockies, 4-3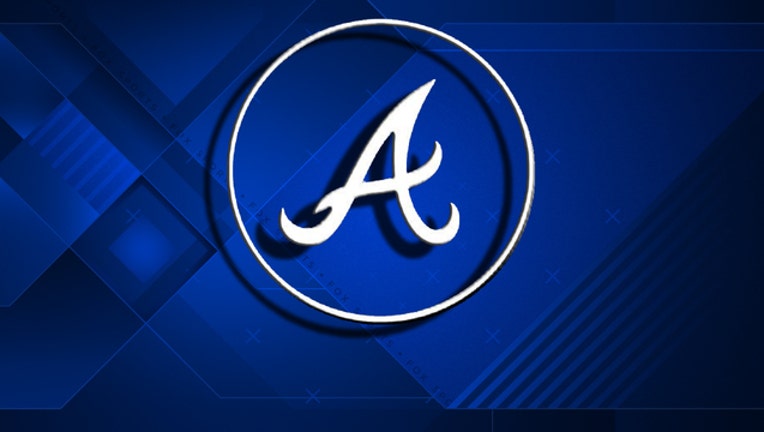 article
DENVER (AP) - Nolan Arenado takes pride in his defense, but when his uncharacteristic error put the Colorado Rockies in a hole he tried to atone with his bat.
That didn't work out for the Gold Glove third baseman, either.
"Just not a very good day for me," Arenado said.
Brandon Phillips scored the go-ahead run on Arenado's throwing error in the eighth inning, and the Atlanta Braves beat the Rockies 4-3 on Tuesday night.
Nick Markakis homered for the Braves, who snapped an 11-game skid in Denver.
The game was tied when Phillips reached on a one-out double off Pat Neshek (3-3). One out later Tyler Flowers hit a routine grounder to Arenado at third base, but his throw to first bounced off the infield and skipped away from Mark Reynolds, allowing Phillips to score from second.
"You have the guy who never makes errors at third base make an error like that, it shows you that he's human," Phillips said. "It shows that you can win the game any kind of way."
Arenado, who has won the Gold Glove at third in each of his four seasons, has five errors in 306 total chances this season.
"I don't expect to make errors but it happens. I'm human. It's unacceptable," he said. "I've got to make that play. I feel like I do for the most part, I didn't this time and we lost."
Sam Freeman (2-0) pitched the seventh and Arodys Vizcaino worked the ninth for his seventh save.
The Rockies remained tied with Arizona for the NL's first wild card.
Arenado didn't start Monday after getting hit on the left hand with a pitch in Miami on Sunday. He initially feared his hand was broken but X-rays showed no damage and he was able to pinch hit in the opener against Atlanta.
Tuesday he told manager Bud Black he was good to go and then proved it by hitting his 27th homer in his first at-bat to give the Rockies a 1-0 lead.
He had chances to add to his 101 RBIs, which leads the majors. He popped up with runners on the corners in the fifth and led off the eighth with a drive to deep right-center but Lane Adams, making his first major league start, caught it near the warning track.
"I still believe I could tie the game or have a good at-bat, which I did, it just didn't work out," Arenado said. "Just a bad couple of innings for me."
Reynolds and Trevor Story hit solo homers in the fourth and fifth. Dansby Swanson had a two-run double in the second and Markakis went deep off Colorado starter Kyle Freeland in the sixth to tie it at 3.
Freeland, who was activated from the 10-day disabled list, allowed three runs and four hits in six innings. He missed one start with a left groin strain.
The Rockies' offense struggled to score off Atlanta starter Sean Newcomb. He allowed just the three solo home runs, struck out eight and walked four in six innings.
"His stuff was good," manager Brian Snitker. "The kid competes in his own way. He's not very demonstrative but he keeps getting after it."
Colorado has scored three or fewer runs in eight straight games and is 2-6 in that stretch.
"Guys were getting hits, just not in the same inning," Black said. "To score runs you've got to get a couple of hits.
TRAINER'S ROOM
Braves: OF Ender Inciarte didn't start, but Snitker said it wasn't related to Inciarte fouling a pitch off his right foot Monday night. Inciarte pinch hit in the ninth.
Rockies: LHP Tyler Anderson (left knee inflammation) threw a bullpen session Tuesday and Black said he is progressing well. "I don't know if his return in imminent but it's coming," Black said. Anderson is on the 60-day disabled list and is eligible to be activated Aug. 25.
UP NEXT
Braves: RHP Mike Foltynewicz (10-7, 4.29) is 9-2 with a 3.20 ERA in five career games - three starts - against Colorado..
Rockies: RHP Jon Gray (4-2, 4.92) is 3-0 with a 3.00 ERA in four home starts this season.