Are you all-in on the Braves?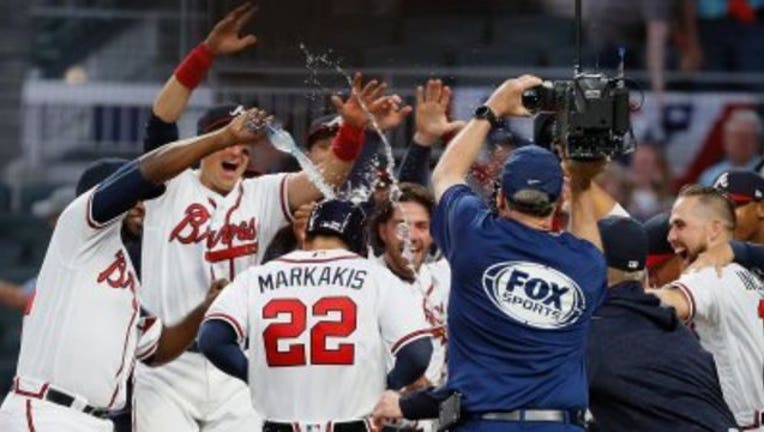 ATLANTA - The All-Star game is now over, and so is the first half of a baseball season that has brought Braves Country great joy, and now, so much to stress over as the rest of the season unfolds.
And what about the looming trade deadline?
The Braves have lost eight of their last eleven games, yet they only trail the first place Phillies by a half game. No need to panic there.  But do they have what it will take to retake and keep the division lead right into their first postseason since 2013?   Yes.  No.  Maybe.
Weaknesses have been exposed during this slump. But the Braves shouldn't try to pull off a trade that would require parting ways with a prized prospect, or "renting" a player for a couple of months.  Not yet, anyway.
It could be argued that their sudden competitiveness is a year or two ahead of schedule.  It's been a while since we've tasted the playoffs, so fans can be forgiven for wanting it all now. But you shouldn't throw away your future for today. The hope here is that they resist the temptation. The best move that general manager, Alex Anthopoulos makes may be the one he doesn't make.
Everybody needs bullpen help this time of year.  That's the Braves' biggest area of need.  Pitching has been occasionally brilliant but somewhat inconsistent, which is, again, a testament to youth and experience that should serve them well in the near future.
Having said all that, as good as the Braves have shown they can play, maybe a little tweak here and there will be all it takes to make something even more special happen this season.
Again, this is a big test of Anthopoulos's patience and fortitude.
They could win the division, but it shouldn't be a sign that they are a threat to win it all.  Therefore, don't give away anything!
So, enjoy the rest of the season because we may well be watching the beginning of something really special, even if it doesn't really pay off for another season or two.
Our Braves return to action Friday and will face Stephen Strasburg and the 3rd place Washington Nationals.  The Nats are only five games behind the Braves and getting some players back in the lineup so, it's best for the players to focus on the here and now.
If you were the general manager, what would you do?
Tell KROD your opinion. Leave a comment on his Facebook page a facebook.com/KenRodriguezFOX5. And while you're there, make sure to LIKE his page!