Woman injured after five-car accident involving Atlanta school bus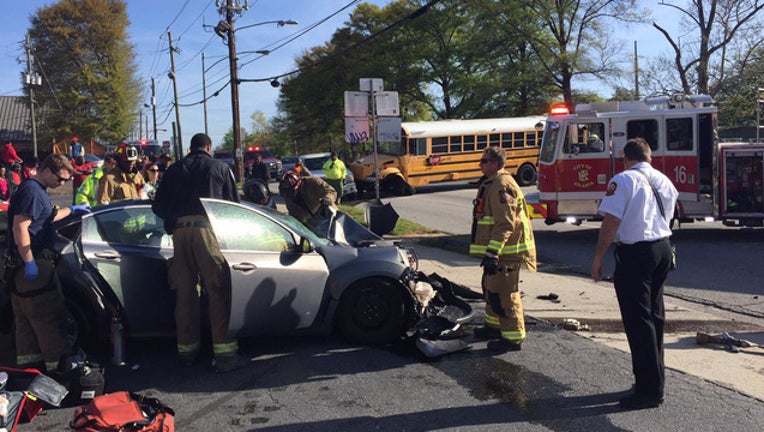 article
ATLANTA - A woman has been transported to the hospital after a five-car accident involving an Atlanta school bus.
The accident happened near the intersection of Northside Drive and Jett Street on Wednesday morning at 9 a.m. Officials say a vehicle was attempting to change lanes when it hit the rear of another car, sending it spinning and crashing into the school bus. The bus then hit two more vehicles while trying to keep control.
The female driver of the first car hit, whose identity has not been released, was trapped in a vehicle and had to be extracted by Atlanta Fire Rescue. She has now been transported to Grady Hospital.
Officials say that there were no children on the bus at the time of the accident.
Southbound Northside Drive is blocked while officials evaluate the crash. The northbound side of the road has one lane open with major traffic delays expected.
The first driver has been charged with following too closely and an improper lane change.