William Friedkin, famed director of 'The Exorcist,' dies at 87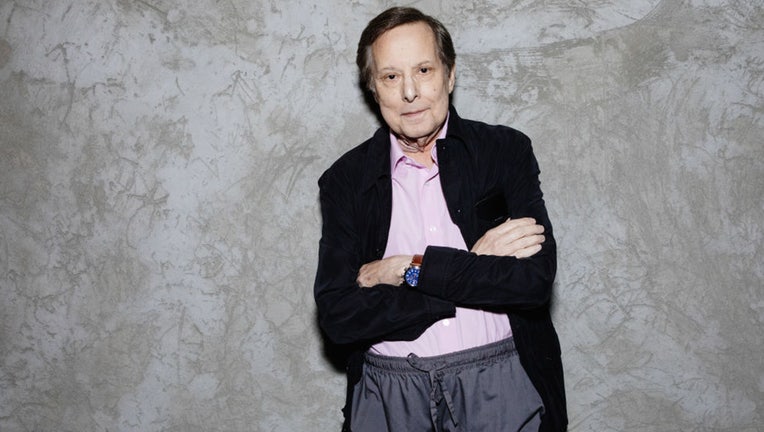 article
William Friedkin, the Oscar-winning director of "The French Connection" and "The Exorcist," has died.
He was 87 years old. 
Friedkin died Monday in Los Angeles, California, according to TMZ, but the cause of his death has not been revealed at this time. 
Born in Chicago on Aug. 29, 1939, Friedkin began working in local TV productions as a teenager. By age 16 he was directing live shows.
"My main influence was dramatic radio when I was a kid," he said in a 2001 interview. "I remember listening to it in the dark, Everything was left to the imagination. It was just sound. I think of the sounds first and then the images."
He moved from live shows to documentaries, making "The People Versus Paul Crump," in 1962. It was the story of a prison inmate who rehabilitates himself on Death Row after being sentenced for the murder of a guard during a botched robbery at a Chicago food plant.
Producer David Wolper was so impressed with it that he brought Friedkin to Hollywood to direct network TV shows.
After working on such shows as "The Bold Ones," "The Alfred Hitchcock Hour" and the documentary "The Thin Blue Line," Friedkin landed his first film, 1967's "Good Times." It was a lighthearted musical romp headlined by the pop duo Sonny and Cher in what would be their only movie appearance together.
He followed that with "The Night They Raided Minsky's," about backstage life at a burlesque theater, and "The Birthday Party," from a Harold Pinter play. He then gained critical attention with 1970's "The Boys in the Band," a landmark film about gay men.
Friedkin rose to fame in the 1970s for his diverse filmmaking style and he especially changed the horror genre following the release of "The Exorcist."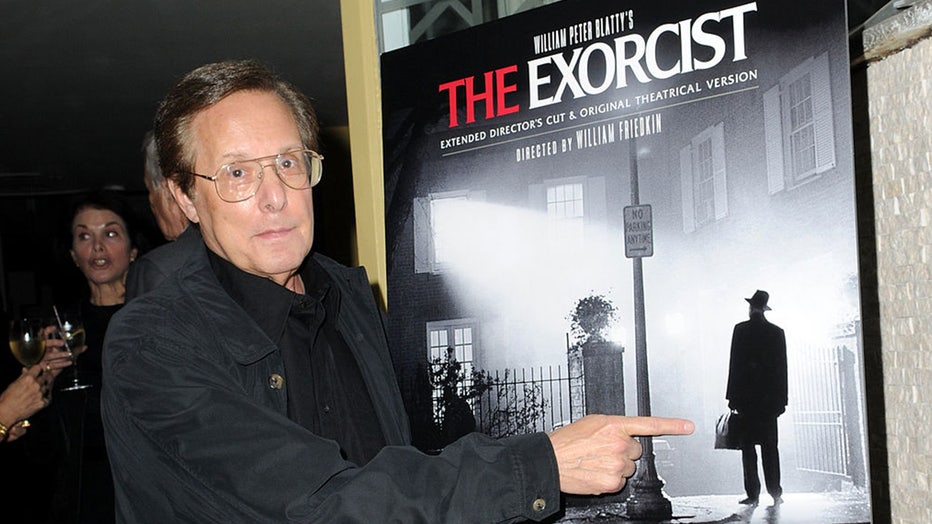 FILE - Academy Award winning Director William Friedkin attends the special screening of "The Exorcist Extended Director's Cut" at Il Gattopardo on Sept. 29, 2010 in New York City.  (George Napolitano/Getty Images)
His work also included memorable flicks such as "The Brink's Job," "To Live and Die in L.A.," and "Killer Joe," just to name a few. 
In recent years, Friedkin wrote a candid memoir, "The Friedkin Connection," and directed several well-received movies adapted from Tracy Letts plays including "Bug" and "Killer Joe," starring Matthew McConaughey as a hit man. And he wasn't done working yet: A new film, "The Caine Mutiny Court-Martial," starring Kiefer Sutherland, is set to premiere at the Venice Film Festival next month.
He was also always willing to reflect on his rollercoaster career, especially as "The French Connection" celebrated its 50th anniversary. Thinking back to the iconic car chase sequence, Friedkin told NBC News in 2021 that it was legitimately life-threatening and that he'd never do it again.
"Everything you see, we actually did. There was no CGI then. There was no way to fake it. I just put the pedal to the metal, and we went 90 miles an hour in city traffic," he said. "The fact that nobody got hurt is a miracle. The fact that I didn't get killed, the fact that some of the crew members didn't get hurt or killed. That's a chance I would never take again. I was young and I didn't give a damn. I just went out and did it. I set out to make a great chase scene and I didn't care about the consequences, and now I do."
Friedkin's influence on film and popular culture continues to live on too. A new "Exorcist" film is even coming out this year, from director David Gordon Green, with Burstyn reprising her role.
Friedkin said he never got too worried about what the critics were saying over the years.
"I really don't live by what the critics write, although I was aware of the critical reception of all of my films," he reflected in 2013. "My own take on the films I've made is based on what I achieved versus what I set out to do."
Friedkin has a new film on the way, too, "The Caine Mutiny Court-Martial," starring Kiefer Sutherland that's set to premiere at the Venice Film Festival next month.
Friedkin is survived by his wife, Sherry Lansing, and his two children, Jackson Friedkin and Cedric Narin-Smith. 
This story was reported from Los Angeles. The Associated Press contributed to this report.