Who is running for Atlanta mayor? Candidate qualifying ends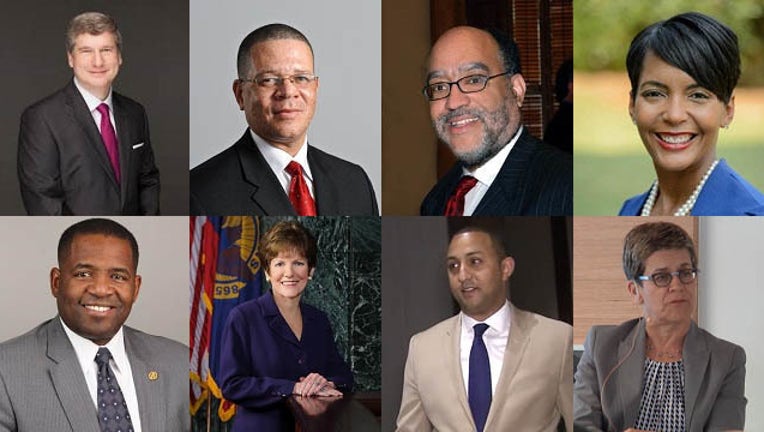 article
ATLANTA - Qualifying for candidates seeking to become the 60th mayor of Atlanta closed on Friday.
Former federal prosecutor and businessman Michael Sterling added his name on Friday to an already crowded field of candidates.
Among those names are former Atlanta Chief Operating Officer Peter Aman, former Fulton County Commission Chairman John Eaves, State Senator Vincent Fort, Atlanta City Councilwoman Keisha Lance-Bottoms, Atlanta City Council President Ceasar Mitchell, Atlanta City Councilwoman Mary Norwood, and former Atlanta City Council President Cathy Woolard.
If none of the candidates get a majority following the November 7 ballot, a runoff will be held on December 5.
The upcoming election also includes races for city council president, three at-large council members, 12 by-district council members, and two city judges.