Video gives 'catfishing' a whole new meaning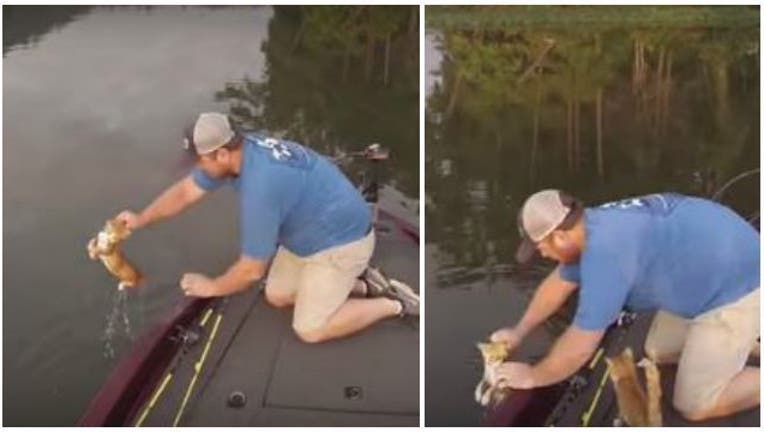 article
HUEYTOWN, Ala. - (Storyful) Friends Jason Frost and Brandon Key were catfishing on Warrior River near Hueytown, Alabama, August 29, when the pair received a pretty feline surprise of a tiny kitten swimming towards them. Seconds after Frost scoops the bedraggled ginger tabby from the water, Key, who was recording the incident, exclaims that he saw another kitten jump from a nearby piece of land into the water. And before they knew it, another cat was on board their boat.
The two young cats appear to be siblings but how they managed to end up on their own on the edge of a river remains a mystery.
Frost confirmed to AL.com that the kittens were perfectly happy once on the boat and out of the cold water.
Jason Frost's video on Facebook currently has almost 250,000 views since being uploaded on August 29. The YouTube video of the incident is on 1,141 views at time of writing.