UA Condemns 'Katrina' Banner Photo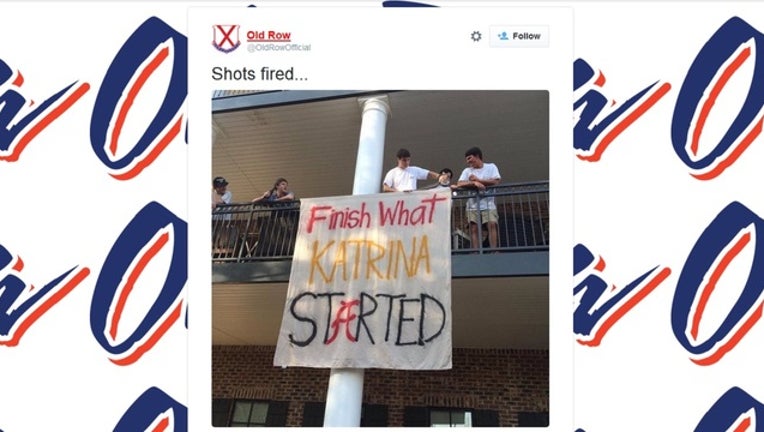 The University of Alabama is strongly condemning a photo of a banner circulating Twitter.
The photo which was tweeted out by @OldRowOfficial shows a several people on a balcony standing around as a banner which reads "Finish What Katrina Started" is taped to the railing.
In a statement released to WIAT 42 News, the university responded:
"UA is appalled that anyone would display a banner with such an inappropriate and offensive statement. It's our understanding that the banner was hung at an off-campus apartment complex and it has been removed."
Hurricane Katrina killed an estimated 1,836 people, displaced over a million in Louisiana, and caused an estimated $108 billion in damage according to the National Hurricane Center.
The @OldRowOfficial Twitter account described itself as "Jokes, hot takes, photos and videos from a campus near you. The snaps we post are submitted by anonymous users." It suggests an 18 and over audience.
The Alabama Crimson Tide play the LSU Tigers Saturday night.