Tripp Halstead back home after spending two nights in hospital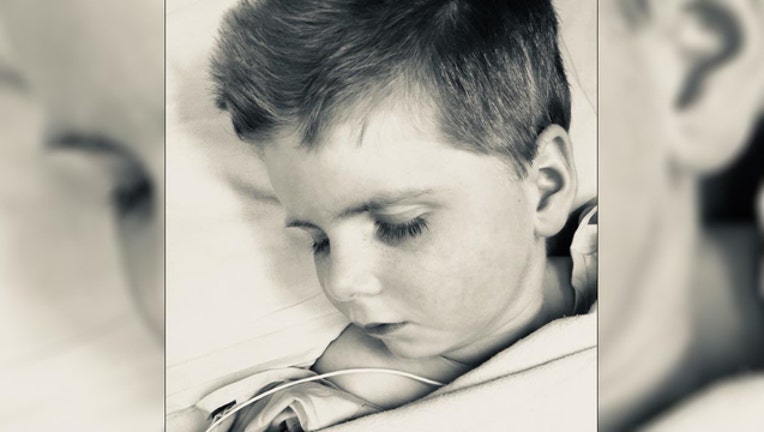 Tripp Halstead was back home on Wednesday after a scare of him having a low temperature sent him to the hospital earlier this week, something which kept the 7-year-old in the hospital for two nights.
App users: View full article here
"Tripp's temp has definitely come up so the Drs are happy about that," mother Stacy Halstead said on Facebook Tuesday morning. "Started at 88. We are at 93 and Tripp's normal temp is 93-95 in cooler weather. We are back on track!!"
Stacy said Tripp slept well overnight and only needed less than half a liter of oxygen to keep his numbers up. However, she also her 7-year-old son had another "episode" resembling a seizure or stroke. 
"His eye twitched and his face dropped and he was drooling," Stacy said. 
Monday, an ambulance took Tripp from the pediatrician's office to the hospital when he became hypothermic. Stacy said an x-ray then confirmed pneumonia. 
Tripp's mother said because of his condition, she routinely checks for fevers, but it didn't occur to them to check if he was too cold. She said his cheeks were rosy and his hands were warm.
The family is waiting for blood tests to come back.
RELATED: Tripp Halstead continues to make progress 5 years after accident
About two weeks ago, Tripp and his family marked five years since the accident that critically injured the young boy. In 2012, Tripp was outside his Winder, Georgia daycare center when a trip limb fell on him. He suffered severe brain injuries and spent months recovering at Children's Healthcare of Atlanta after the accident. Since then, the 7-year-old has been making great progress with a loving family by his side.
His story quickly went viral and his family set up the Facebook page Tripp Halstead Updates to keep all the well-wishers and prayer warriors up-to-date on his progress.
MORE: Tripp Halstead making 'great progress' this summer