TMZ: Video shows terrified German shepherd forced to film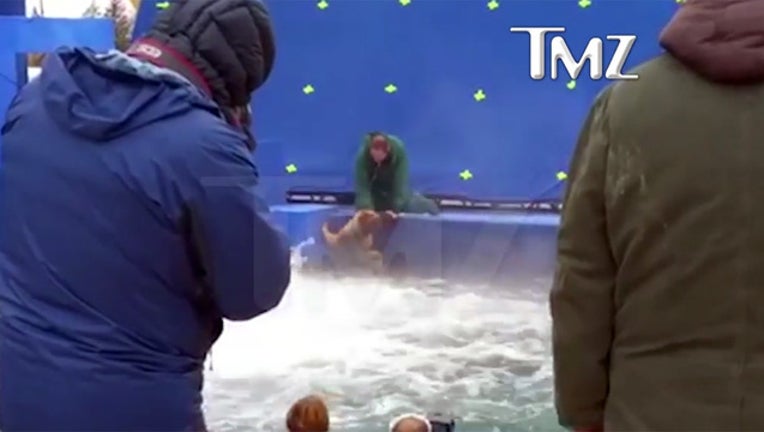 article
One of the dogs in the upcoming film "A Dog's Purpose" desperately resisted shooting a risky scene, but footage shows filmmakers apparently forcing the animal into rushing water.
TMZ obtained video of a scene shot in a pool outside Winnipeg, Canada in November 2015. You can see a trainer forcibly shoving a German Shepherd -- one of at least five dogs used in the production -- into the frothing water, but the animal wanted no part of it and repeatedly clawed at the pool's edge.
Sources connected to production tell us eight outboard motors were used to churn the water and recreate a rushing river. The dog eventually got in the water -- or was forced in -- but was quickly submerged.
It's unclear if the dog going under was scripted, but someone immediately yelled, "Cut it!" and handlers rushed to the animal.
LINK: Watch the video from TMZ or scroll down
We're told director Lasse Hallström was present the whole time, and at least one member of the crew was extremely disturbed by the dog's treatment during this scene.
Amblin Partners and Universal Pictures have seen the video and tell TMZ, "Fostering a safe environment and ensuring the ethical treatment of our animal actors was of the utmost importance to those involved in making this film and we will look into the circumstances surrounding this video."
Tune in to TMZ on TV weekdays Monday through Friday at 7:30 here in Tampa or check http://www.tmz.com/when-its-on for syndicated/local listings at the bottom of the page.