Suspicious package investigation in Atlanta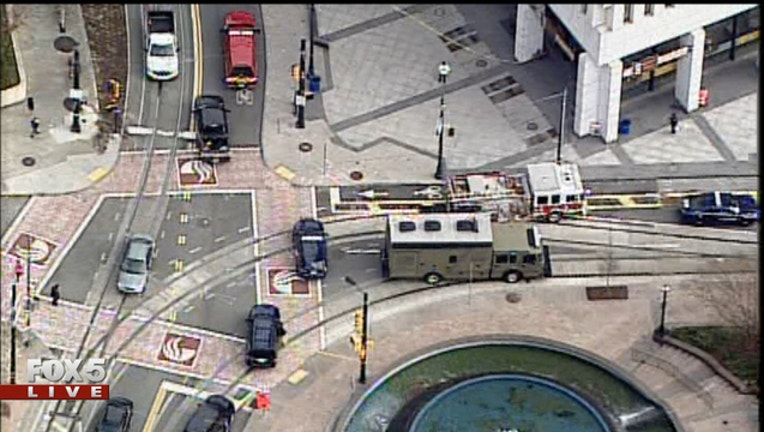 ATLANTA - A suspicious package investigation in downtown Atlanta has prompted road closures and the suspension of the Atlanta Street Car service.
The package was located in the 20 block of Park Place Wednesday afternoon.
Georgia State Police, Homeland Security and Atlanta Fire and Rescue crews are on the scene.
Roads are closed in the area and the Atlanta Street Car service has been suspended as the investigation continues. 
No further details were immediately available.
NEXT ARTICLE: 75-year-old women killed in car accident