Sandy Springs woman celebrates 108th birthday by writing 1st children's book
SANDY SPRINGS, Ga. - Birthdays can be very special, but one Sandy Springs woman just celebrated two amazing accomplishments in one day.
Sandy Springs resident Peggy Cobb turned 108 years young Tuesday.
While that's enough to celebrate right there, the centenarian also just wrote her first children's book.
The book, titled "Painter Pan: The Rainbow Man" is a story that Cobb has shared with children in her family for generations.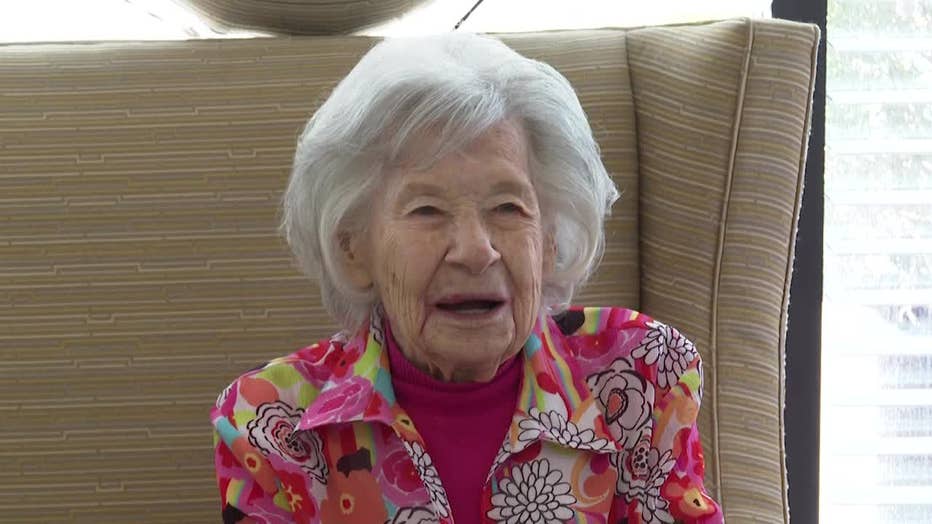 For her whole life, Cobb has wanted to bring the story to kids everywhere. Now it's available to buy from onlilne stores like Amazon.
Not only did Cobb write the story, she also did all the illustrations.
Neighbors and staff at the Hammond Glen retirement community hosted a book signing and a birthday party for Cobb Wednesday.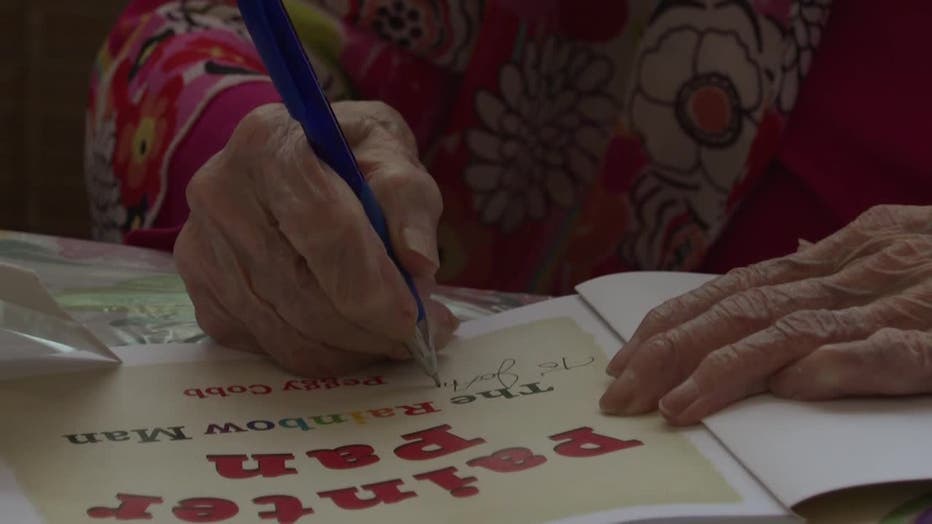 "I'm touched by all this and I love everybody," Cobb told the crowd.
One of six siblings, Peggy grew up working on her father's farm after his bank closed during the Great Depression. 
At a time when it was rare for women to attend college, Cobb not only received a degree in education from the University of Minnesota, she followed that up with a Masters in education from St. Cloud University.
From all of us here at FOX 5, happy birthday, Mrs. Cobb!