Procession for fallen North Carolina Marine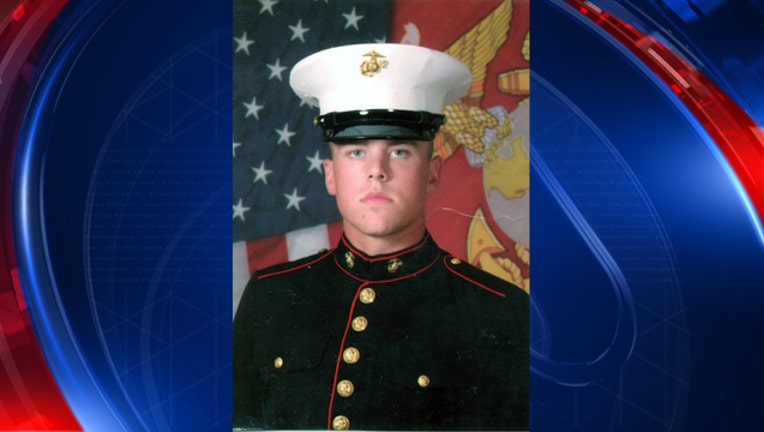 article
BLUE RIDGE, Ga. (FOX 5 Atlanta) - The community in Murphy, North Carolina and surrounding counties came together Tuesday to say goodbye to a fallen Marine.
App users: View full article here
USMC Sgt. Christopher J. Lockett died last week at a U.S. facility, but military officials have not yet offered more details.
Tuesday, his body was flown into Atlanta and driven in a solemn procession to Murphy. Hundreds lined Highway 515 in Fannin County, waving flags and showing their respect for the fallen hometown hero.
The Fannin County Emergency Management Office caught the procession on camera as it passed through the Blue Ridge community.
According to his family, Lockett earned the Marine Corps Good Conduct Medal (2), the Global War on Terrorism Service Medal; Global War on Terrorism Expeditionary Medal; National Defense Service Medal; NATO Medal-ISAF Afghanistan; Afghanistan Campaign Medal; Sea Service Deployment Medal (2); Letter of Appreciation (3); Certificate of Commendation (individual award) and Meritorious Mast.
He is survived by his mother, Lisa Marie Kotchenreuther, father Jeff Lockett and stepmother Megan Lockett, all of Murphy; grandparents David and Karen Cook, of Marble; and siblings Dustin, Tyler, Ashley, Jessica, and Ashlee.
The family is asking in lieu of flowers to donate to the Wounded Warrior Project in Chris' honor.
The funeral will be held at the Murphy First Baptist Church on Thursday from 5 p.m. to 9 p.m. He will be buried at Sunset Cemetery in Murphy with full military honors.