President Trump threatens to "totally destroy" N. Korea, calls leader "Rocket Man"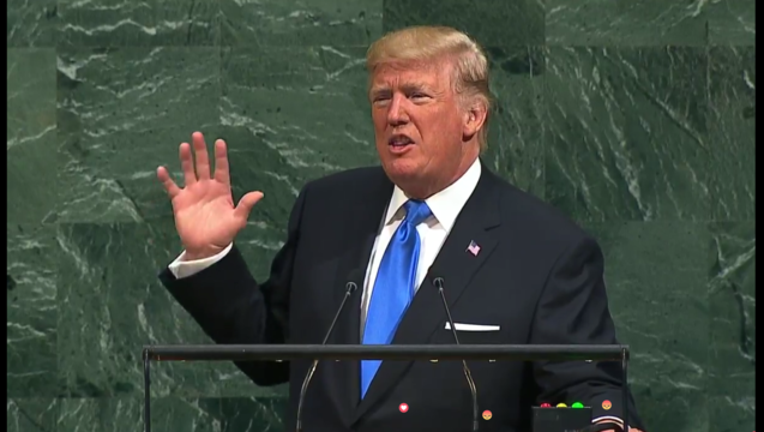 article
NEW YORK (KTVU/AP) - Speaking at the United Nations General Assembly in New York for the first time, President Donald Trump on Tuesday vowed to "totally destroy" North Korea if the country threatens the United States.
Trump specifically denounced North Korea's leader, Kim Jong-un, saying the nation "threatens the entire world with unthinkable loss of life" as a result of its nuclear weapons program. Rocket Man is on a suicide mission for himself," Trump said.
"If the righteous many don't confront the wicked few, then evil will triumph," he said.