President Carter tours construction of Noah's ark in Ky.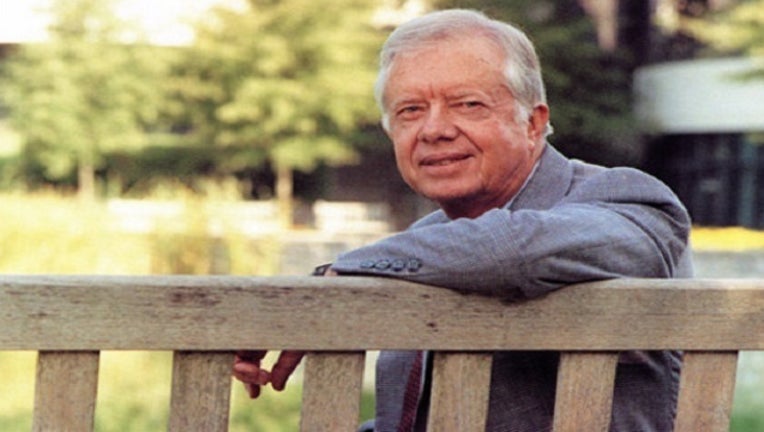 article
WILLIAMSTOWN, Ky. (AP) — Former President Jimmy Carter visited the site of a Noah's Ark attraction being built in central Kentucky.
Carter toured the 510-foot-long wooden ark after an invitation from a friend whose firm is helping construct the ark. The attraction is set to open on July 7.
Carter said during the Friday visit that it was "some of the best woodworking I've ever seen," according to a release from Answers in Genesis, the Christian group that is building the ark. The massive ark is made almost entirely of lumber.
Answers in Genesis CEO Ken Ham says he has admired Carter's carpentry skills as a volunteer builder for Habitat for Humanity.
Former first lady Rosalynn Carter also walked through the three levels of the ark during the tour.