Police: Man opens fire on ex-wife, man, flees Forsyth County home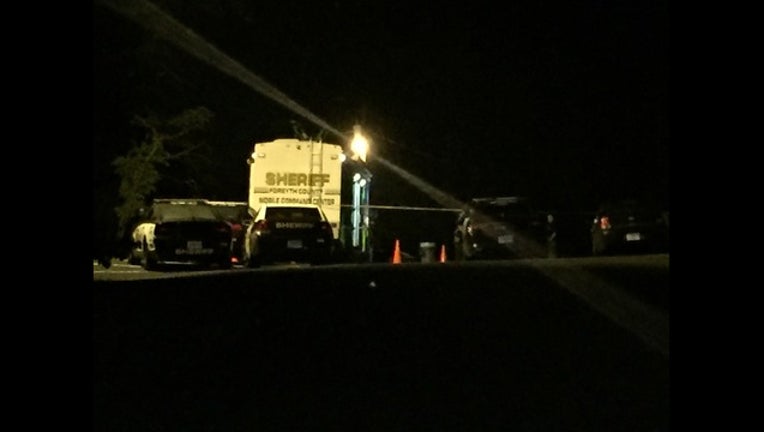 FORSYTH COUNTY, Ga. - Forsyth County investigators are searching for a gunman in an early-morning shooting.  Deputies say the man stormed into a home on Darla Avenue and opened fire.  The bullets struck his ex-wife and another man. They are now at the hospital.  Deputies say the male victim is in surgery.  The woman is expected to be ok.
Investigators say the shooter sped off in a 2003 gold Jeep Liberty.  The Georgia license plate is PXL 8529. 
Police are working on a motive for the shooting.  They do not believe the suspected gunman is dangerous, calling this a "domestic" situation.