Police: 2 shot by Clayton County officers following carjacking
CLAYTON COUNTY, Ga. - Clayton County police confirm two people suffered minor injuries after a carjacking and chase Wednesday.
The chaotic evening started near Johnson Road and Old Dixie Highway around 8 p.m., where four victims in a vehicle were approached by a group of suspects.
Police said the driver was struck in the head with the butt of a gun, and the suspects sped off in the stolen car.
The victims helped investigators find that car using a tracking device connected to an iPad left in the vehicle.
From there, an officer spotted the car and tried making a traffic stop, but the group of three men refused, leading police on a short chase that ended in a crash nearby at Laurel Pointe Apartments.
At that point, multiple officers (some were in training and therefore paired up) chased the armed suspects in various directions on foot, where things escalated.
"Unfortunately, both sets of offenders turned and produced weapons, pointed them to our officers, who then discharged their weapons striking two of the offenders - once each," said Chief Kevin Roberts, Clayton County police.
Police later confirmed the suspects fired at the officers first.
Two of the three suspects were struck -- in the shoulder and back. 
All three suspects, two of whom are 17 years old and one is 20, were taken into custody.
More people are believed to have been involved. The carjacking victims reported seeing five men climb into their vehicle. Police told FOX 5's Emilie Ikeda it's unclear what happened to two of the men between the carjacking and when officers caught up with the stolen car but said it's part of the investigation.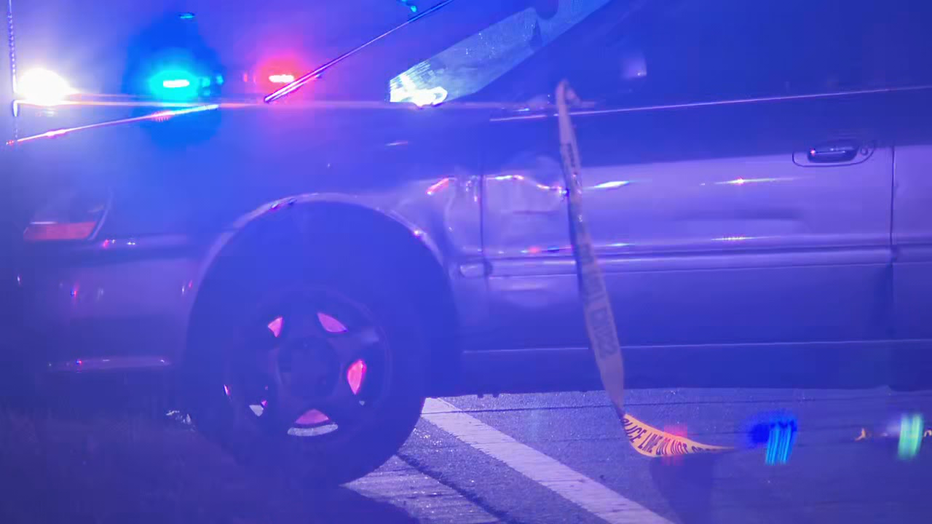 Police in Clayton County investigate an officer-involved shooting off of Old Dixie Highway on June 10, 2020. (FOX 5)
No officers were injured.
The Georgia Bureau of Investigation is investigating.