Georgia woman's health emergency inspires family's Peachtree Road Race tradition
ATLANTA - For many families, running the Peachtree Road Race together is a tradition. But for one metro Atlanta family, the tradition holds extra meaning. Six years ago, Christie Rodgers needed to have her leg amputated because of a serious infection. She didn't let it stop her from getting back to doing the things she loved, like walking in the race on the Fourth of July.
"I had about two weeks' notice that my leg was coming off," Rodgers explained.
The amputation was necessary because of a serious infection that Rodgers was diagnosed with in 2017.
"The doctor put it as either we can take the leg off, or once it gets into your core, you'll die," said Rodgers.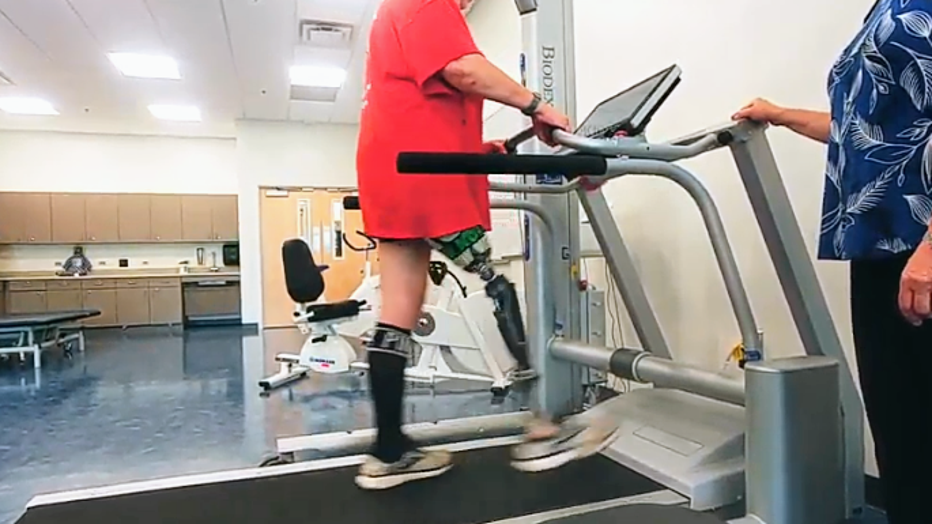 The news came as a shock but also as a second chance. Rodgers said she felt like she was given the gift of time. She started making goals for herself. One of them was to get in shape to walk the Peachtree Road Race in 2019, two years after her amputation.
In fact, Rodgers' recovery even inspired members of her own family to join her. 
"My grandmother, who was 90 at the time, she said, 'Well if you can walk it with one leg, I can walk it at 90,'" said Rodgers.
The motivation was that much greater. In preparation, Rodgers' grandma, Caroline Wilson, began training six days a week. 
"I was glad it was over, and I was glad that I had done it," said Wilson.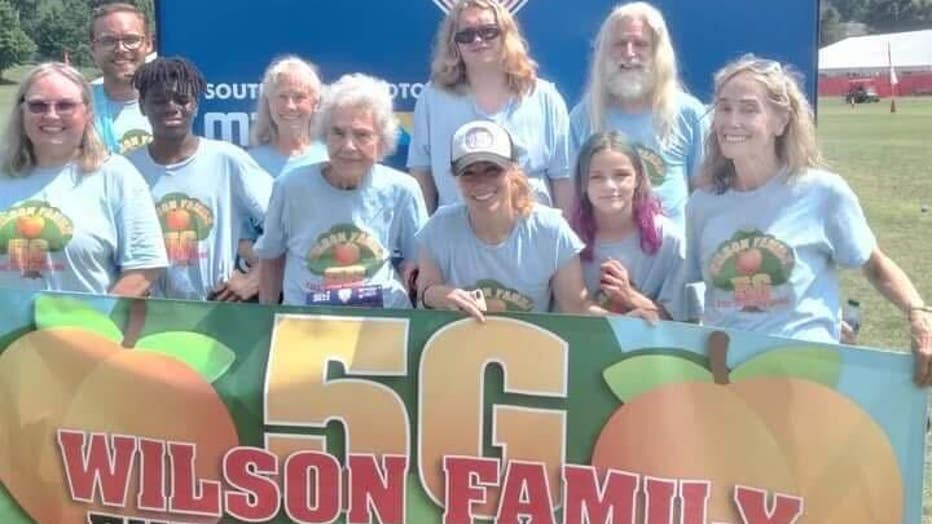 Wilson's first race was in 2019. Rodgers was the last participant to cross the finish line, a feat she thought may be impossible 
"I actually finished last that year," said Rodgers, "My grandmother finished about 10 or 15 minutes ahead of me."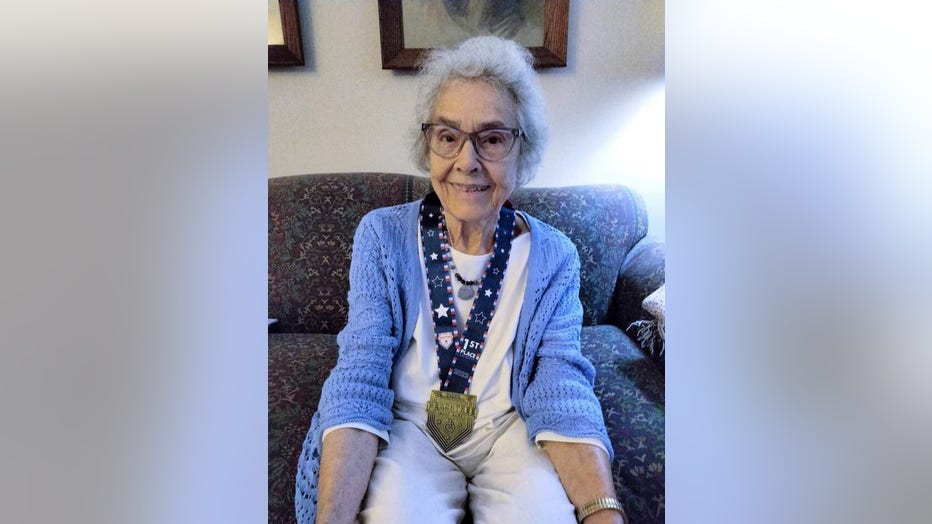 In 2022, Wilson finished first in her age group, women 90 and above. The tradition will continue this year with generations of the family running the race together.
"Grandma said she was at the top of five generations, and once my granddaughter was old enough, we were informed that we were doing it," said Rodgers.
It's a tradition they hope to continue for as long as they can.
"I hope that I'm living life like she is at 94," said Rodgers.