Park to be renamed to honor fallen Cobb County Marine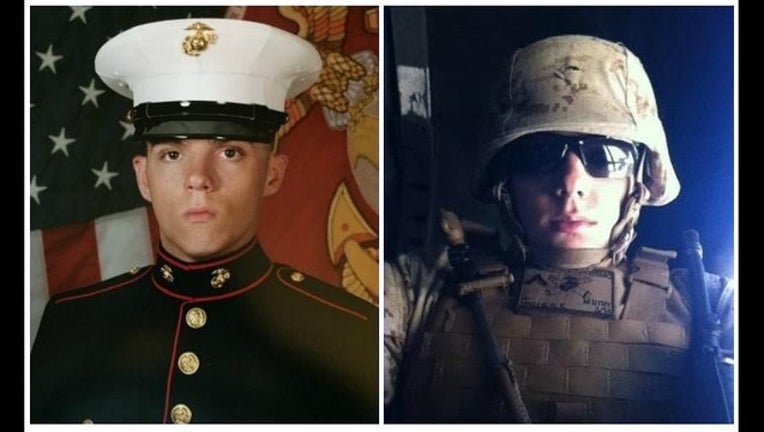 COBB COUNTY, Ga. - The 21-year-old Cobb County Marine Lance Corporal who was killed during a shooting rampage in Chattanooga, Tennessee will receive a permanent memorial in his honor in his hometown.
Cobb County will rededicate Bells Ferry Park as Marine Lance Corporal Squire "Skip" Wells Park. Family members said Wells spent many hours of his youth playing in the park.
Members of the county's Board of Commissioners, the Patriot Guard, Cobb's Public Safety, family, and friends will gather Sunday at 1 p.m. for the renaming and sign unveiling ceremony. The park is located at 2334 Bells Ferry Rd., Marietta 30066.
Wells was a 2012 graduate of Sprayberry High School, where he was a member of the JROTC and band. He attended Georgia Southern University before joining the military. He wanted to become a drill sergeant.
A proclamation was presented to his mother, Cathy Wells, last year honoring her son's life, service, and sacrifice to his country.