Officials: Cobb County police shoot, kill murder suspect
COBB COUNTY, Ga. - The Georgia Bureau of Investigation and Cobb County Police are investigating an officer-involved shooting Thursday. "It was actual gunfire, it was a heavy police presence, and when they said, 'SWAT team,' I go, 'Oh my god, SWAT team is serious," said neighbor Mendy Brock, who lives a few houses away from where this incident unfolded.
A man wanted for murder, according to police, was shot and killed when he did not cooperate with officers as they executed a search warrant at a home on Chaseway Circle near Powder Springs.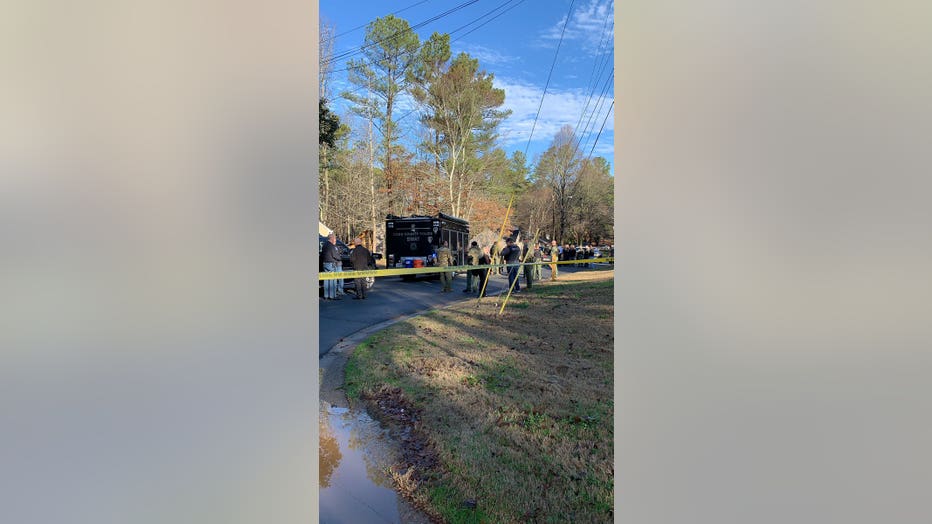 Photo Courtesy: Cobb County Police
"Cobb County Police has had activity to investigate a series of violent crimes, to include a murder," said Cobb County Police Chief Tim Cox. "In the last 24 hours, detectives secured a murder warrant for several individuals," he said.
On Thursday morning, the SWAT team attempted to serve an arrest warrant for the murder, and when one of the suspects did not cooperate, shots were fired. A male suspect was killed outside the home.
Several others were arrested, but police said more people connected to the case are still out there.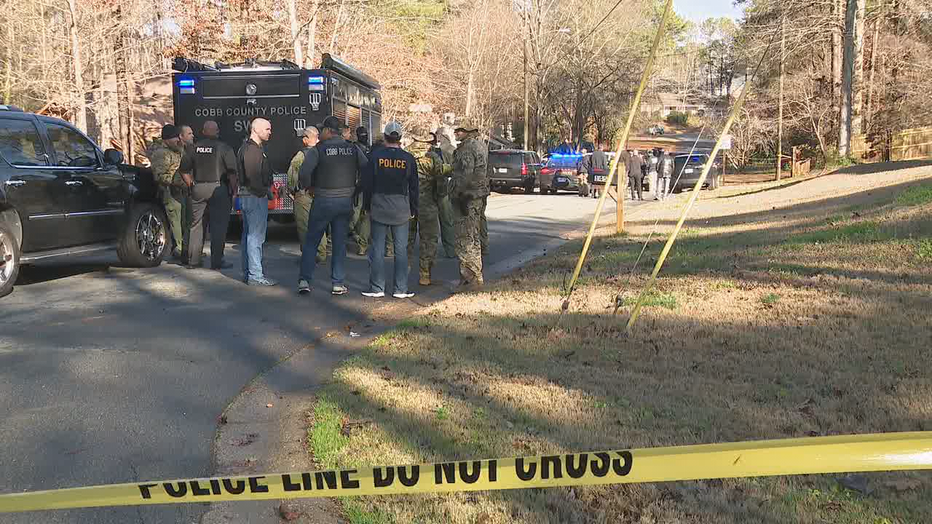 Neighbors reported hearing around half a dozen gunshots. "I was totally shocked," said neighbor Mendy Brock. "And then, when I find out there's a murder suspect just right behind our house, that's very unnerving, very dis-settling," said Brock.
Police aren't releasing any additional information at this time but said the GBI has been asked to investigate the case.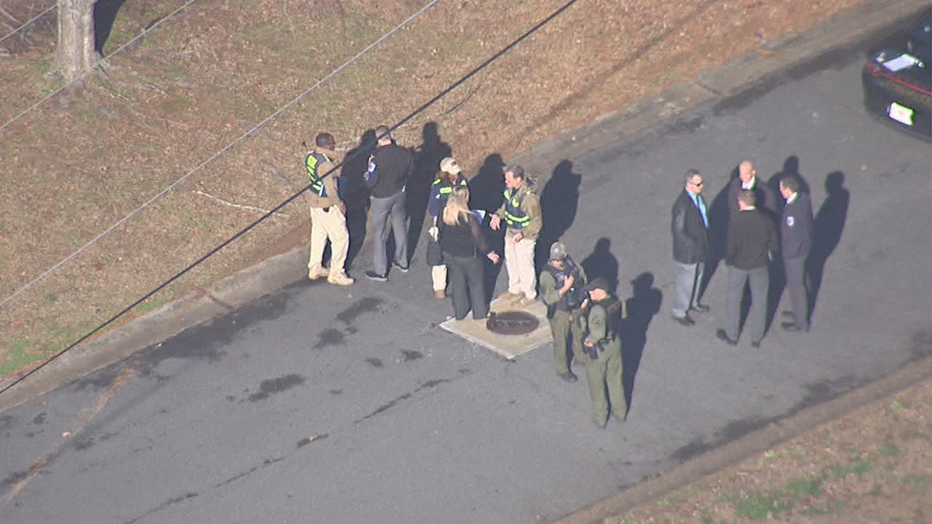 The murder crimes investigation as well as the officer-involved shooting both remain active investigations. Neighbors said they hope this incident will help bring the rest of the people involved into custody. 
"I hope that this leads to the rest of the suspects they're looking for, that this is the domino that topples and leads to all that," said Brock.
Police confirmed nearby neighborhoods were not facing any danger.